Gareth Bale: Michael Laudrup says Real Madrid forward needs time
Last updated on .From the section Wales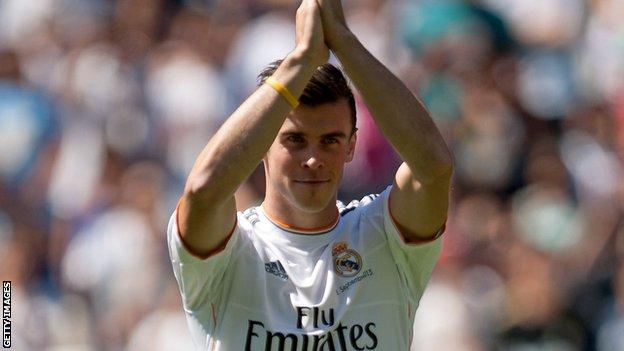 Former Barcelona and Real Madrid star Michael Laudrup says it would be unfair to compare Gareth Bale with Lionel Messi and Cristiano Ronaldo.
But Laudrup, who played seven years in Spain, said the critics had to be patient with the Wales forward.
"I really hope they will give him time to adapt because he is a great player," said Swansea City manager Laudrup.
"I think he has a lot of quality. [But] because he is now the most expensive player in the world people will compare him from day one with Ronaldo, first because he is playing next to him [at Real], and Messi [Barcelona striker], and it's not fair.
"First of all he is younger than them. Secondly he has to adapt to Spanish football which is different [from] the Premier."
Laudrup says Bale will have to get used to having less space in La Liga playing for Real than he used to in the Premier League.
So Laudrup, who won nine trophies, including four straight La Liga titles while at Barcelona, says to compare Bale to Ronaldo while he settles in would not be right.
But the Dane knows there will ultimately be pressure for Cardiff-born Bale to perform and prove his price tag.
"Gareth Bale will have to play in much more tight spaces," insisted Laudrup.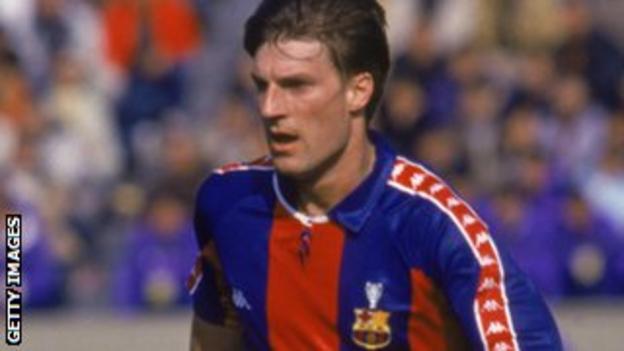 "If you compare him from day one and he has to do exactly the same numbers as Cristiano Ronaldo then it will be difficult.
"He's younger. He needs to adapt so you have to give him time.
"The problem is when you have [a] price [tag] on your shoulder patience is not one of the things you get the most."
Laudrup believes Bale will also have to adapt to greater pressure off the field from media and fans and has advised him to learn Spanish as quickly as he can.
"There are two sports papers in Madrid. The first 14 or 16 pages are on Real Madrid - every day, 365 days a year," added Laudrup.
"It's completely different. You walk down the street and suddenly 100 people are taking pictures. It's a part of it. It's a different life, especially off the pitch.
"He has the qualities to succeed but it's the whole package. [If you] learn the language it's easier to adapt to life in general.
"He may one day arrive there [as number one] but obviously he is not yet there because those two [Messi and Ronaldo] are in a class by themselves."