Estonia Women 2-3 Wales Women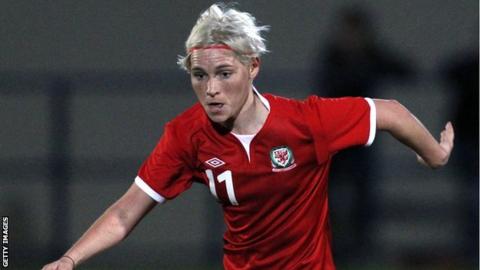 Nadia Lawrence struck twice as Wales Women beat their Estonian counterparts in a friendly in Haapsalu.
The forward put the visitors up in the 11th minute and fellow front-woman Sarah Wiltshire added a second before the break.
But the hosts struck back twice only for Lawrence to settle the encounter from close range from Wiltshire's cross.
"Great win for us today," tweeted Wales' Jess Fishlock.
"A lot of positives & things to learn from. Overall. Successful."