Scottish Premiership clubs try to embrace young fans
By Andy Campbell
BBC Sport Scotland
Last updated on .From the section Football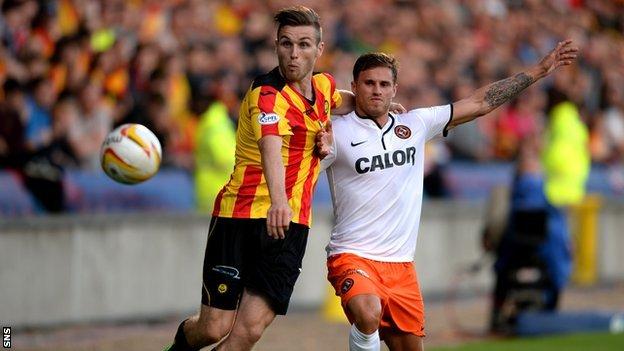 Scottish Premiership clubs have told the BBC Sport's Price of Football survey the ways in which they are trying to engage the next generation of supporters.
Free tickets, discounted rates on adult and child entry and opportunities for coaching are offered in the hope of attracting young fans.
Partick Thistle were promoted to the division for this season and the Firhill outfit have maintained their policy of offering free admission to supporters aged under 16.
"We've been doing it for a number of years now and it's something that we looked at when we went up," Thistle general manager Ian Maxwell told BBC Scotland.
"You have to balance attendances and gate receipts and season ticket money and being competitive on the pitch; it's all linked.
"But it's something that we're very committed to and we see the benefits that it has with the number of kids that are coming through the door and we're delighted that we're able to keep it going.
"It's had a huge impact. We must be close to 40,000 kids through the door since we started the scheme. It's a great number for us. What that number would've been if we were charging you don't know but I would guarantee it wouldn't be anything like that number."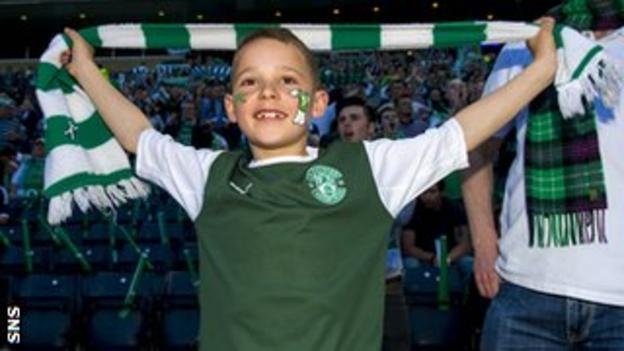 This season Aberdeen, Dundee United, Hibernian, Inverness Caledonian Thistle and Ross County have offered free under-12 season tickets to those buying adult season tickets, with a £50 option available for under-12s at Hearts.
Kilmarnock and Motherwell's free season tickets for juniors accompanying adults applies to children up to the age of 16.
Most clubs offer discounted rates for adults and children for matchday tickets, with St Johnstone allowing under-12s in free with paying adults.
United, 'Well and St Mirren give tickets to local schools, while the latter and Ross County also provide opportunities for young fans to receive some football coaching.
"If you look at football support in general, they're older," added Maxwell, who served as a player for County, St Johnstone, St Mirren and Thistle.
"You need to make sure that you've got the flow of younger supporters coming through so that when the older guys can't come to the games or don't want to come to the games for whatever reason, you've got that supply of younger kids coming in.
"It's about getting them into the habit of coming to the football as early as they can.
"We've got, like every club, hundreds of supporters that have been coming here all their days because their dad took them or their granddad took them. That's the habit that you're trying to create and letting them in free obviously is a better way of doing that.
"Any player will tell you running out in front of a full house with the vocal support behind them, it makes some difference.
"The pleasing thing this year is away attendances. Dundee United brought a good crowd as did Hearts and it makes for a really good atmosphere."