Fifa rejects Congo appeal over ineligible player
Last updated on .From the section Football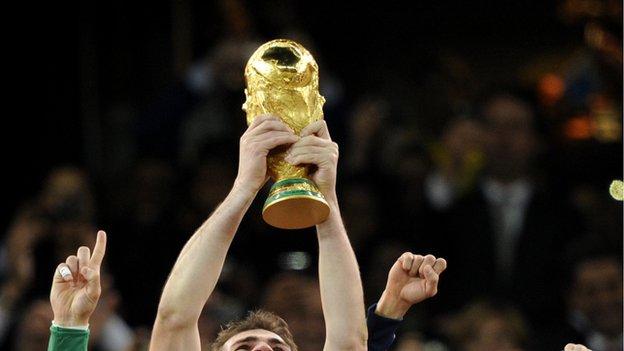 Fifa says it will not be taking any action on a complaint from the Congo Football Federation over Mahamane Cisse's eligibility to play for Niger.
The draw denied Congo a place in Africa's 2014 World Cup play-offs, with Burkina Faso advancing instead.
"We were not in a position to proceed with the complaint," Fifa said.
The Congo FA had asked Fifa to look at whether Cisse qualified to play for Niger.
"The player was born in Mali, he's lived for many years in Mali and we know that he played for the Mali under-20 team at the recent African championships in Algeria," the Congo federation's media spokesman Emmanuel Kaba told BBC Sport earlier.
But Fifa confirmed that it had approved Cisse's switch of national allegiance.
"The Single Judge of the Players' Status Committee passed a decision, by means of which the request for a change of association submitted by the Niger FA regarding the player in question was accepted."
Had Fifa ruled in favour of Congo it would have meant they would have been awarded a 3-0 victory and so win Group E and qualify for the play-offs ahead of Burkina Faso.