Hearts: Lengthy Riccarton association could come to an end

By Brian McLauchlin
BBC Scotland
Last updated on .From the section Football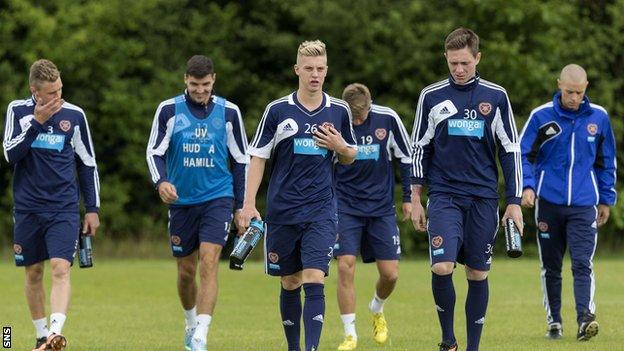 BBC Scotland has learned that Hearts' administrator is considering moving the club from its Riccarton training base.
BDO is attempting to cut costs at Tynecastle and believes funds spent on the Riccarton facilities at Heriot-Watt University is excessive.
The club pays between £400,000 and £500,000 per year at the facility.
Talks are ongoing between BDO and and Riccarton's owners, but one source told BBC Scotland that the University is reluctant to negotiate.
BBC Scotland has also learned that the football staff are keen to remain at Riccarton, particularly following the news this week that the campus is to become the venue for Scotland's National Performance Centre for Sport.
The £30m multi-sport facility at Heriot-Watt is being constructed to help Scotland's athletes excel at elite level.
The centre will offer high performance support for football, rugby and volleyball and be operational by 2016.
Hearts have been using the facilities at Riccarton as the club's main day-to-day training base for almost 10 years.