British players suspended by Fifa over match-fixing charges
Last updated on .From the section Football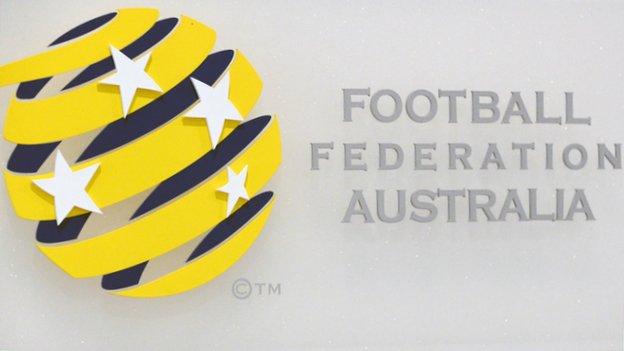 Fifa has issued a worldwide suspension to four English players pending the outcome of a court case into alleged match-fixing in Australia.
Reiss Noel, David Obaze, Joe Woolley and Nicholas McKoy all played with Melbourne-based provincial league team Southern Stars.
The players and coach Zia Younan are due to reappear in court on 6 December.
They had already been banned by the Football Federation of Australia (FFA) while the court case is ongoing.
If found guilty in court, they could face up to 10 years in jail under match-fixing laws introduced in Australia in April.
Southern Stars play in the 12-team second-tier Victorian Premier League and the match-fixing allegations relate to a run of four games in which they conceded 13 goals without scoring.
They had lost 16 of their 21 league matches in the current season, winning one and drawing four, but their results have been expunged by the sport's local governing body, Football Federation Victoria.
The four footballers played English non-league football before moving to the Stars. Three of them - Woolley, Noel and McKoy - joined from Isthmian League side Hornchurch.
Australian police arrested 10 people as a result of the match-fixing investigation, which was prompted by information provided by the FFA. Police said some of the matches investigated showed an unusually poor standard of play.
A 45-year-old Malaysian man, Segaran 'Gerry' Gsubramaniam, has also been charged.
Fifa says the worldwide ban will remain in place until the players are convicted of a criminal offence. If they are acquitted, the bans will apply until 31 December 2015 - or earlier if their suspensions are reduced by the FFA.