Sam Cochrane: Guernsey FC deserve home FA Cup tie
Last updated on .From the section Football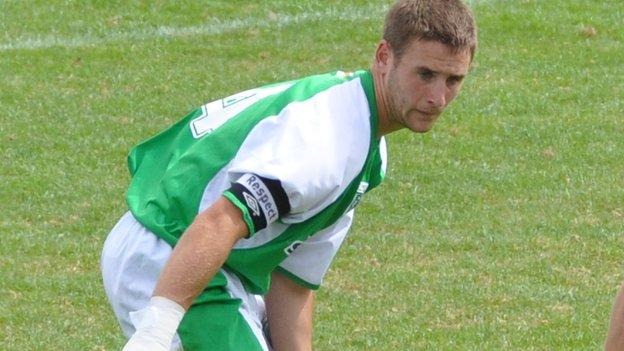 Guernsey FC captain Sam Cochrane says his club deserve to host a FA Cup tie when they face Dover Athletic later this month.
"We're absolutely delighted, we've worked extremely hard over the last two games," Cochrane told BBC Guernsey.
"After the restrictions the FA put on us, we were really motivated to get through and hopefully get a home draw.
"Now we have the home draw it's really exciting, Guernsey deserves to host an FA Cup game after all the hard work."
Guernsey beat Hastings United 3-2 on Saturday with Ross Allen scoring a hat-trick to set up the home tie.
Cochrane added: "Dover Athletic will be a challenge. They are a Conference South side, but that's exactly why we entered the non-league pyramid to get opportunities like this.
"We're really excited with this fixture and I personally can't wait.
"To have it on home turf and hopefully get fantastic support like we did through the FA Vase, it's going to be amazing."
The Green Lions, founded in 2011, are the first team from Guernsey to