Rangers: Sandy Easdale increases shareholding and controls 24%

By Chris McLaughlin
Senior Football Reporter, BBC Scotland
Last updated on .From the section Football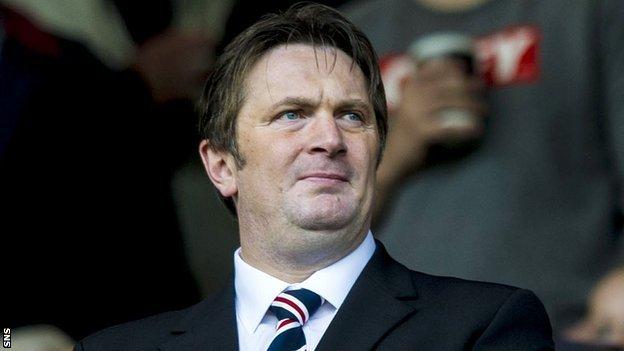 Sandy Easdale has secured proxy votes totalling almost 24% in Rangers as the power struggle at the Glasgow club continues, BBC Scotland has learned.
It follows the Ibrox club's announcement that the bus tycoon has purchased more shares, taking his personal stake to around 4.4%.
Other votes come through family members and other investor groups such as Blue Pitch and Margarita.
Easdale last week .
The pair run Greenock-based bus company McGill's.
and has now increased his stake in Rangers by acquiring an additional 2,125,000 ordinary shares.
"Following the acquisition, Mr Easdale holds 2,842,957 ordinary shares, representing 4.37% of the issued share capital of the company," Rangers told the London Stock Exchange.
A group of disgruntled Rangers shareholders who had demanded an extraordinary meeting and the removal of chief executive Craig Mather withdrew their request last week.
The group, which included businessman Jim McColl, also wanted directors Brian Stockbridge and Bryan Smart to stand down from the board of Rangers International Football Club PLC, which is the parent company of The Rangers Football Club Ltd.
However, McColl has warned that the battle for control of Rangers has only been delayed until the annual meeting, which must be held before the end of October.