AFC Wimbledon submit proposal for Plough Lane return
Last updated on .From the section Football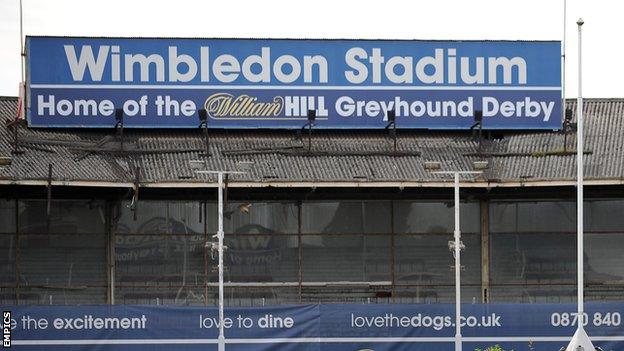 AFC Wimbledon have submitted a proposal to redevelop Wimbledon Greyhound Stadium to Merton Council, which could see the club return to Plough Lane.
The Dons have submitted plans to build an 11,000-capacity stadium which could later be expanded to 20,000.
The club also propose building 600 homes in conjunction with Galliard Homes as part of the redevelopment.
The original Wimbledon FC were forced to leave Plough Lane in 1991 following the publication of the Taylor Report.
The Taylor Report, published in the wake of the Hillsborough disaster, recommended that all top-flight sides should play in all-seater stadia.
The original Wimbledon shared Selhurst Park with Crystal Palace until 2003, when they moved to Milton Keynes, having been given permission to relocate by an independent commission a year earlier.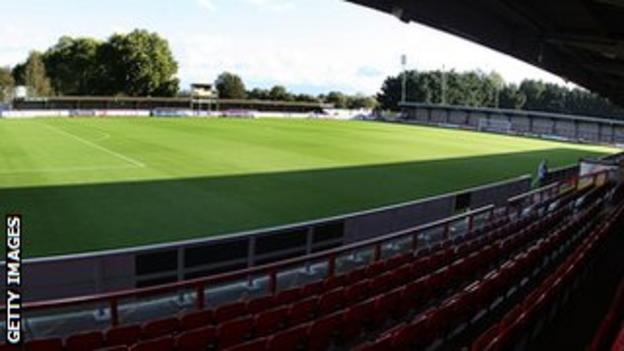 AFC Wimbledon, who were formed in 2002 in response to the relocation, have played all their home games at Kingsmeadow, also home to Kingstonian, and took over the leasehold of the ground in March 2003.
The League Two club say the submission of their plans is "a significant step" in fulfilling its ambition to return to its traditional home in the London Borough of Merton.
Merton Council have also received other proposals for the future of the Greyhound Stadium as part of their "call for sites", which asked for suggestions for sites which have the potential for development or redevelopment within the borough.
One plan suggests constructing a new greyhound stadium on the land.
The Dons estimate construction costs for the first phase of the stadium to be in the region of £16m. Funds would be raised through a combination of the sale of naming rights for the new stadium, a community share issue and funds from enabling development.
AFC Wimbledon chief executive Erik Samuelson said: "There is a long way to go before our plans become a reality.
"Before we can submit a planning application, there are two significant hurdles that must be overcome.
"First, we must win the support of Merton Council for our proposal that the site should be developed as a football stadium.
"Second, the designation must be reviewed and approved by an independent inspector.
"The review will cover all the sites in Merton and it is likely that the result won't be known until about March 2014."