AFC Wimbledon chief executive hopeful over Plough Lane return
Last updated on .From the section Football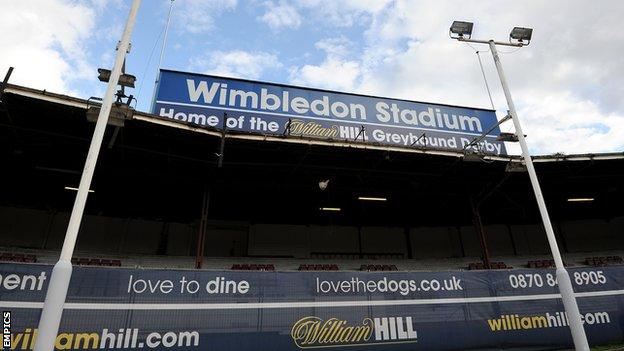 AFC Wimbledon's chief executive believes the club will achieve their target of returning to Merton.
Erik Samuelson told BBC London 94.9: "I'm notorious for being extremely cautious and careful about what I say.
"This is the best chance we have got of going home. Personally I believe it is going to happen."
AFC Wimbledon's plans, which they have submitted to Merton Council, are for an initial 11,000-capacity stadium which could later be expanded to 20,000.
Six hundred homes would also be built on the site, in partnership with Galliard Homes.
The League Two club's proposal is one of a number received by the council for the redevelopment of the Greyhound Stadium, which first staged racing in 1928.
"We have put in a very strong case for saying this site should be used for a football stadium," Samuelson added.
"We, as a community-based club, should be back in the community where we come from.
"If Merton Council agree that and there is a government inspector who looks at it, when we come to put in a planning application that will be one hurdle which is lower than it might be."
The original Wimbledon FC were forced to leave their Plough Lane ground in 1991 following the publication of the Taylor Report, which recommended that all top-flight sides should play in all-seater stadia.
The Dons shared Selhurst Park with Crystal Palace until 2003, when the club were given permission to move to Milton Keynes.
That relocation decision led to fans forming AFC Wimbledon. The club, which is owned by supporters, have played at Kingsmeadow in Kingston since their formation but have long held hopes of returning to the London Borough of Merton.
"We did a survey of all our fans about 18 months ago and asked 'what are the most important things you think about us'," Samuelson added.
"The first was we stay under the ownership of the fans and the second was we go back to Wimbledon.
"What we are doing is implementing the wish of the fans to go home.
"Wimbledon is our home. Even before Wimbledon played at Plough Lane we played on what is now the Greyhound Stadium site.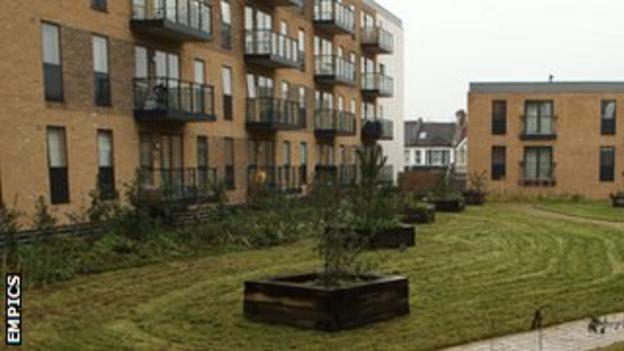 "It literally would be going to one of our original homes."
Samuelson says submitting their proposal to Merton Council is a "big step" in their ambition to return to the borough.
"Kingsmeadow has been a lovely ground and Kingston have been very hospitable hosts," he said.
"We are constrained by the current stadium and it doesn't allow us much growth in crowds. We have very limited opportunity to generate any other income outside of football.
"The stadium was not built for League football, although nobody thought it would be.
"We need a stadium that will allow us to grow and generate more income and spend it on having a better football team.
"Most stadiums generally take a timeframe of about 10 years, from first stumbling attempts to do something up to the day when you open them.
"We have been working on this for five or six years and that is not a bad assessment of where we are. There is a long way to go."