Phil Brown anger at Southend United 'children'
Last updated on .From the section Southend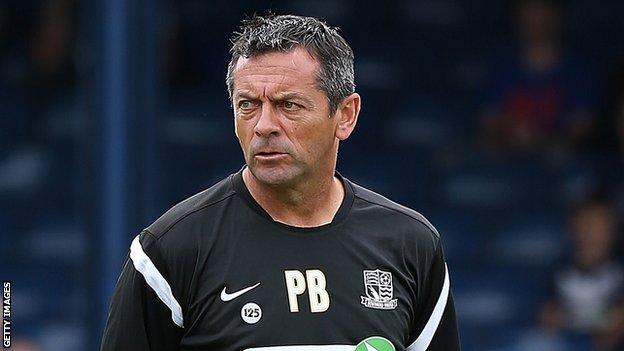 Southend boss Phil Brown has warned his players to learn quickly or leave.
Brown's men conceded a last-minute equaliser to
"Naivety. Unprofessional. Almost a bunch of children making wrong decisions. It's so frustrating, so frustrating," he told BBC Essex.
"We've thrown away two very, very valuable points and if these players don't start learning very, very quickly, we're going to have to change them. It's as simple as that."
The Shrimpers made a strong start to the season, winning all three of their opening League Two fixtures.
But they then lost four in a row and, following the dismissal of goalscorer Ben Coker, threw away two points in the 1-1 draw at Gigg Lane.
"It's not a range of emotions, it's just anger. A massive disappointment. Every problem has been caused by ourselves," added Brown, who famously admonished his Hull City side on the pitch at half-time and in full view of supporters at Manchester City five years ago.
"Players are panicking under pressure from minute one. We've had to head from underneath our crossbar six times in the first 10 minutes.
"For the life of me I'm getting more and more frustrated."