Caf reveals host cities for 2015 Africa Cup of Nations
Last updated on .From the section Football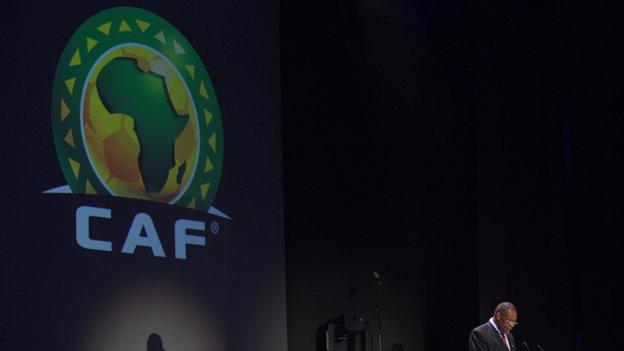 The Confederation of African Football's executive committee has revealed the host cities for the 2015 Africa Cup of Nations in Morocco.
Rabat, Marrakech, Agadir and Tangier will host the matches for the 17 January to 7 February tournament.
Morocco's largest city Casablanca will be the "alternative'' or reserve venue.
Caf also said the Libyan Football Federation had submitted cities and venues for approval for its hosting of the 2017 Nations Cup.
Libya was supposed to host the 2013 tournament but allowed South Africa to take over because of the 2011 civil war that ousted late Libya leader Muammar Gaddafi.