Celtic lack striking quality, warns Ruud Gullit
Last updated on .From the section Celtic81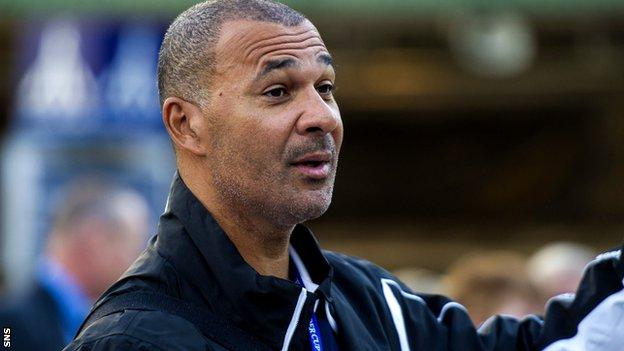 Ruud Gullit says Celtic must find a more lethal touch in front of goal if they are to match last season's run to the last 16 of the Champions League.
Gullit watched his old side, AC Milan, struggle in their Group H opener before .
"Celtic had unbelievable opportunities to score goals, but they didn't do it, because of quality," he said.
"Any little chance Milan get, they will score. That's the reality of being in such a big competition."
Celtic have won the Scottish title two seasons in a row and are strong favourites to do so again but sold top scorer Gary Hooper to Norwich City during the summer.
And they face a tough battle to qualify from a Champions League group that also contains Barcelona and Ajax, the Glasgow side's chances being further hampered by two goals conceded in the final 10 minutes in Milan.
"Celtic in Scotland get loads of chances to score and, if they miss one, that's okay, but not in Italy," said Gullit.
"Milan lost at home to Napoli because Napoli took their chances.
"Celtic were as good and at some points better than Milan, but they missed their chances."
Gullit, who played 66 times for the Netherlands, believes that the double-header with the Dutch champions on 22 October and 6 November will be pivotal to both teams' hopes of qualification for the last 16.
Frank de Boer's side have conceded a total of eight goals in defeats by Barcelona and then domestic rivals PSV Eindhoven in the past week, but Gullit still believes Celtic face a tough task to overcome the Amsterdam side.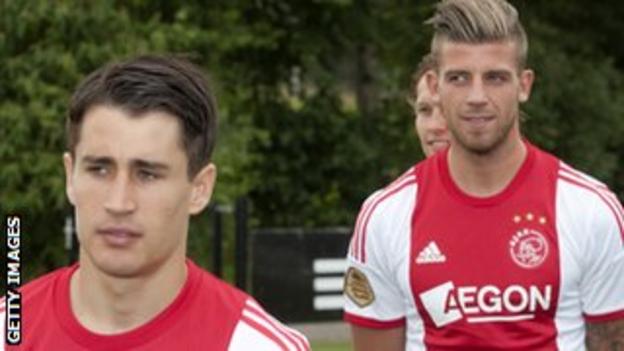 "It looks like the most important games will be between Celtic and Ajax, so I'm looking forward to that," said the former Chelsea manager.
"They play different styles of football, but the matches with Celtic will be even I think.
"Ajax have proved to do well against British teams recently, so it's going to be interesting.
"They have had two big defeats in the last week against Barcelona and PSV, so they have been knocked down a little bit, so lets see how they do."
Celtic will hope that Teemu Pukki, who has scored twice in three games since arriving from Schalke 04 on transfer deadline day, will help prove Gullit wrong about their striking quality.
Meanwhile, Gullit thinks Ajax are paying for the price for selling Belgium defender Toby Alderweireld to Atletico Madrid and Denmark midfielder Christian Eriksen to Tottenham Hotspur last month.
"Ajax just lost important players at the end of the transfer window," said the former Feyenoord and PSV Eindhoven striker. "It's a ridiculous system.
"They played three times in the domestic league then sold two players and they have not been able to cope with it."
Milan's 2-1 defeat to Rafa Benitez's Napoli on Sunday was further evidence that they are not the force of old, but Gullit still sees them following Barcelona into the knock-out stages.
"Barcelona are favourites for the group and everybody thinks AC Milan will join them, but they also lost yesterday," he added.
"They have their difficulties, but it will be hard for Ajax and Celtic to qualify."