Paul Gallagher: Nigel Pearson will consider loan deal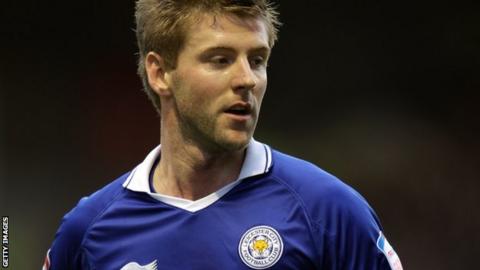 Leicester City manager Nigel Pearson says he would consider sending out-of-favour striker Paul Gallagher on loan.
The 27-year-old has not played this season, with the closest he has come being when he was named as a substitute for the League Cup win over Carlisle last month.
Pearson told BBC Radio Leicester: "There is no doubt he will need some games at some time.
"It's something that if we get an opportunity I'd certainly consider."
Gallagher joined the Foxes in 2009 and has played 139 games, scoring 28 goals.
Pearson added: "Gally is a really low maintenance player. He always works exceptionally hard in training."