St Mirren's Chris Dilo aims to help save Danny Lennon's job
Last updated on .From the section Football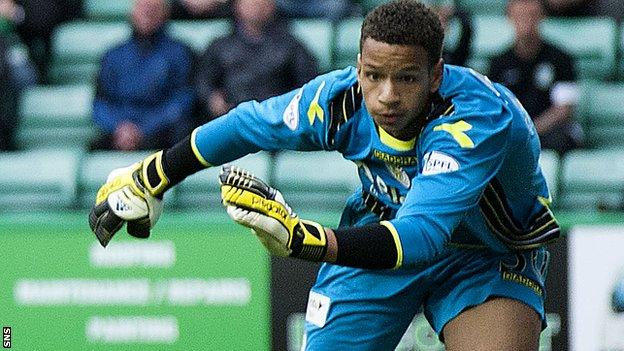 St Mirren's Chris Dilo hopes he doesn't witness another managerial departure after five came and went during his final year with Blackburn Rovers.
with the Buddies having failed to win in their opening seven games of the season.
"He is a really good manager, so I hope the players can get a result for him and turn things around," said 19-year-old goalkeeper Dilo.
"He is the one who brought me here and who is trusting me right now."
Dilo took over the number one jersey last weekend after on-loan Swansea City goalkeeper David Cornell conceded 12 goals in the Buddies' opening six games.
"It's not the easiest situation to be coming into a team with the results the way they are," the France-born Dilo conceded after the .
"But I just have to get on with it and show what I can do.
"I had a pretty nervy start against Hibs. But, after that, I grew in confidence and it became easier and easier to make saves.
"Hopefully it will be even easier in the . Hopefully I can keep my place in the team.
"Scotland is a good league to showcase yourself to bigger clubs and hopefully I can prove myself capable of making that next step."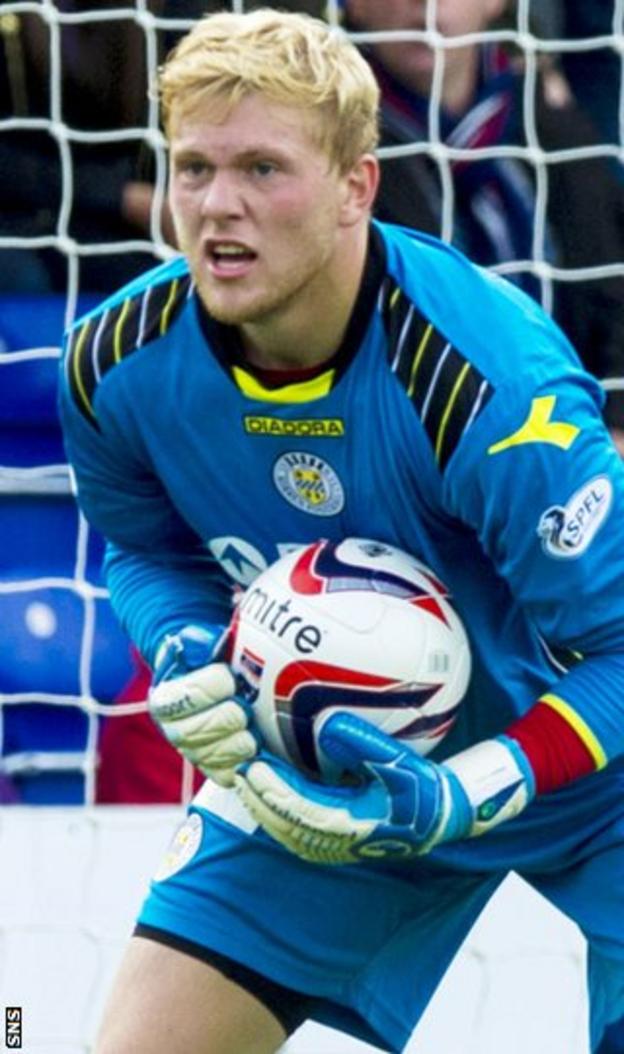 Dilo ended a three-year spell at Ewood Park in the summer following a season in which Steve Kean, Eric Black, Henning Berg and Michael Appleton were each given no more than 15 games in charge before Gary Bowyer got the job on a permanent basis after two spells as caretaker boss.
"Blackburn was a good place to learn my trade," said the goalkeeper.
"When I first moved there, they were still in the Premier League and were playing against big sides like Chelsea, Manchester United and Liverpool, so it was a really good experience being there and seeing how all these teams prepared.
"I also got the chance to train with the first-team a couple of times, which was great for a young keeper.
"But then we went down and it became a harder place to be around.
"They went through a lot of managers. The players all tried to get on with things and not think about it too much, but it still affects you having so many managers in a single year. It was not nice.
"So it is not good to see Danny going though a bad experience here at St Mirren."
will put their battle for the goalkeeping jersey aside as St Mirren search for that first win of the season.
"David and I are still friends," said Dilo. "He lives in the same building as I do and we talk all the time.
"It's not a rivalry - the keeper who is playing the best will play."