Adel Taarabt in Morocco squad after nine-month absence
Last updated on .From the section Football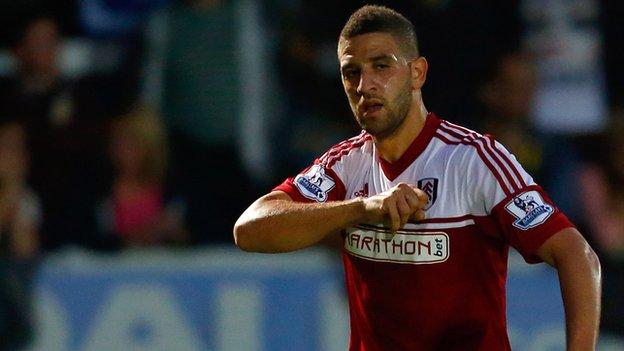 Adel Taarabt has been recalled by Morocco nine months after being asked to apologise for insulting the coach.
The midfielder, on loan at Fulham from QPR, is in the squad for a friendly against South Africa on 11 October.
In January, Morocco demanded an apology from Taarabt for insulting Rachid Taoussi, who had left him out of the Africa Cup of Nations squad.
The 24-year-old was accused of "disrespecting" the coach in text messages and in the Moroccan media.
Taoussi dropped Taarabt after saying the player had refused to meet him or take any of his calls when the coach saw key players on a European tour late last year.
It is not the first time Taarabt has been embroiled in controversy - he walked out on the Morocco side in mid-2011 when the then coach Eric Gerets benched him for a key Nations Cup qualifier.
He was allowed back within three months after apologising.
Morocco will host the next Africa Cup of Nations and are set to open a new stadium in Agadir, built for the 2015 tournament, with next week's friendly.