Cape Verde lose World Cup disqualification appeal
Last updated on .From the section Football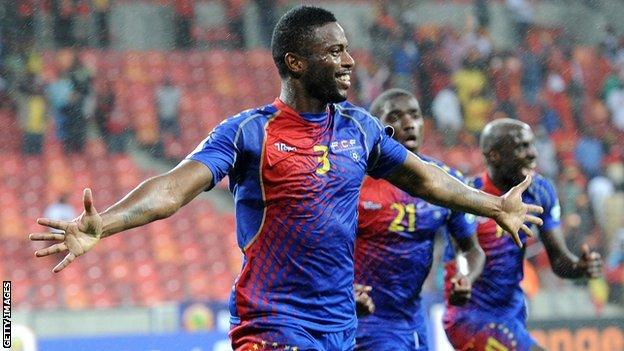 Cape Verde have lost their appeal against being kicked out of the African play-offs for the 2014 World Cup for fielding an ineligible player.
Football's world governing body Fifa said it rejected the appeal at a hearing on 23 September and told the Cape Verde Federation (FCF) on Tuesday.
Cape Verde, who beat Tunisia 2-0 to finish top of African Group B, forfeited the match after Fifa ruled that defender Fernando Varela should not have played.
Tunisia, due to face Cameroon over two legs in October, were awarded a 3-0 win which put them top of the group and into the play-off round in Cape Verde's place.
It was one of eight ineligible player decisions taken against various nations during the African World Cup qualifying campaign.
Fifa did not explain the reason for the eight-day delay in informing Cape Verde that their appeal had been unsuccessful.
Cape Verde can still take their case to the Court of Arbitration for Sport (Cas). They had argued that Varela's red card and ban should not have counted as the match had been declared void.
Varela was banned for four matches after being sent off in an earlier Group B game against Equatorial Guinea, which Cape Verde lost 4-3.
That result itself was overturned, and the game awarded to Cape Verde 3-0, after Fifa ruled that Equatorial Guinea's Emilio Nsue, who scored a hat-trick, was not eligible to play.