Non-league chairmen accuse FA of match-fixing inaction

By Dan Roan
BBC chief sports correspondent
Last updated on .From the section Football
The Football Association has been accused of a "dereliction of duty" after failing to question three non-league clubs about suspicious betting activity on a number of games.
The FA promised to act and told clubs to "remind players and officials of their responsibilities under the rules".
But the chairmen of all three Essex clubs have told BBC Sport that none of them have been questioned or even approached.
The former head of the FA's compliance unit, Graham Bean, said the governing body's failure to contact the clubs was "disgraceful and a dereliction of duty".
He added: "It is my belief that the FA tend to stick their heads in the sand at suggestions of match-fixing and tend to give a perception that they don't think it actually exists.
"When I was at the FA, I once raised the idea of having an intelligence hotline where anonymous contact could be made to report wrongdoing. I was laughed at for the suggestion."
The chairman of Billericay Town now wants the FA to conduct a thorough investigation.
"I am calling for the authorities in this country to investigate the possibility of match-fixing at our level of football," said Steve Kent.
"How can they investigate alleged match-fixing involving my club when not a single person from the police, the FA, or the league made any kind of approach to us whatsoever? It's amazing."
Last month, a group of British players in Australia were arrested and charged with match-fixing offences while playing for the Melbourne-based Stars in the second-tier Victorian Premier League.
All four of the accused played non-league football in England before moving to the Stars. Three of them - Joe Woolley, Reiss Noel and Nick McKoy - joined from AFC Hornchurch.
"In the light of recent events in Australia, it's time for a proper investigation," said Kent.
"I'm not saying match-fixing is rife or commonplace, but from the information I have been gathering it certainly warrants an investigation.
"When I saw the names involved I was shocked. The names I was reading I was so familiar with. Last season, they were all playing at our level. We played against them. That's what shocked me the most.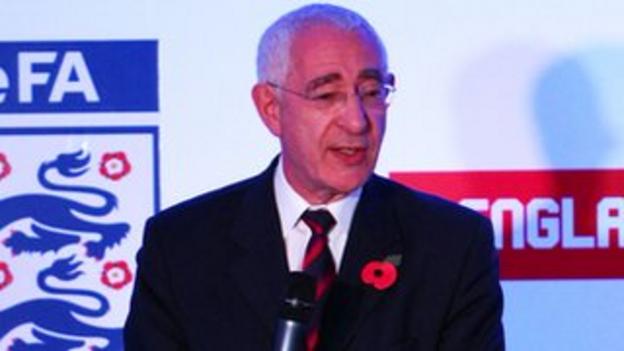 "You don't know if it's gone on. There were rumours last year in the press so it makes you wonder. I didn't believe that there could be match-fixing at this level, I thought the players were too honest."
Colin McBride, the chairman of AFC Hornchurch, told the BBC he was backing Billericay's stance and said the FA had been "amateurish".
"It's surprising the FA didn't contact us, you'd have thought we'd have got a courtesy call," he said.
"We feel in limbo. We can't draw a line under it and we want to move on. That's the disappointing thing, I think we deserve an answer."
McBride said he hoped his former players, who he described as "good lads, good footballers", were acquitted.
"I truly hope they're innocent," he said. "I'm deeply shocked and deeply upset. I truly hope they're found not guilty."
The BBC has learnt that concerns were raised at the FA and within the betting industry when irregular amounts of money were gambled on certain Conference South matches last season.
For example, despite being a match in the sixth tier of the English game, played out in front of just 408 spectators, hundreds of thousands of pounds was placed on Billericay's away match at Welling in November, the vast majority of it on Asian betting exchanges.
"It was a phenomenal amount of money," said Kent, who has conducted his own inquiries into why bookmakers suddenly stopped taking bets on matches involving his club.
"There was more money bet on our game than on the Barcelona game [that week]. That's where the story came from. The FA and the league picked up on that but they did nothing about it.
"If there is a problem, let's sort it out, get rid of it and move on. The FA are the only ones that can do it really - they have the power."
Kent said not everyone is happy he has decided to speak out, but he is determined the issue is addressed.
He added: "We don't want cheating, we don't want to win or lose just because someone has identified our club as vulnerable, or someone wants to make a fast buck.
"We want to know that when we go to a game our players have given their best."
Sources at the FA have told the BBC that a lack of direct contact with Billericay, AFC Hornchurch and Chelmsford does not mean enquiries have not been made.
The BBC has also learned that the governing body has been sharing information with the authorities in Australia.
"The FA takes the matter of integrity extremely seriously," said a spokesman. "The FA does not confirm any details of investigations or enquiries made, or indeed whether they are ongoing."
Former FA chairman Lord Triesman told the BBC he was "astonished" to learn that no-one at Billericay, Hornchurch or Chelmsford had been interviewed by the FA.
He added: "It seems to me to be one of the first obligations of the organisation to ensure the sport's properly regulated and scrupulously fair.
"Match-fixing, which has been a huge problem in leagues around the world, is one of the most critical problems. It destroys the ethics of the game."
Asked if he thought match-fixing was going on in English football, Triesman added: "You can never be complacent about it.
"If there's a credible allegation, it should be investigated immediately by the regulatory body. That is their duty."