Musa Bility makes U-turn over Caf election rules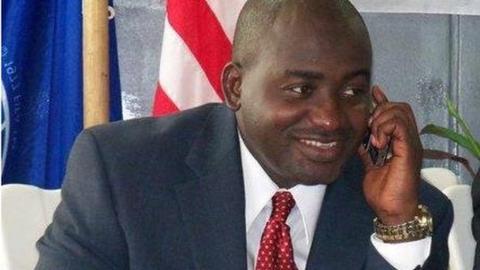 Liberia Football Association president Musa Bility says he has "abandoned" his criticism of the Confederation of African Football's rules.
Bility's turnaround comes after Caf's six month ban on him was ended early.
The Liberian had questioned new Caf statutes that effectively allowed president Issa Hayatou to be re-elected unopposed in March.
He was then punished by Caf for "violating statutes relating to the use of confidential documents".
Bility twice took an appeal to the Court of Arbitration for Sport but was unsuccessful.
He told the BBC that he asked Caf president Hayatou "to consider the early lifting [of the ban] because football was being hurt in Liberia."