Rushall Olympic return to FA Cup after Gainsborough are thrown out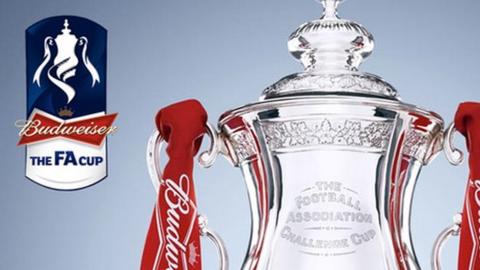 Conference North side Gainsborough Trinity have been thrown out of the FA Cup for fielding an ineligible player.
Northern Premier League outfit Rushall Olympic, beaten 2-0 by Trinity in the second qualifying round last month, have been reinstated in their place.
Trinity were found guilty of failing to correctly register on-loan Lincoln City striker Jordan Thomas.
The Pics will meet Stockport in the third qualifying round on 12 October, subject to an appeal from Trinity.
In an FA Cup statement, the sub-committee which heard the case said no further action will be taken against Gainsborough.
Trinity said in a statement on their website: "The Football Association registration department claim that they never received any loan paperwork before the deadline.
"Evidence was presented showing that an email with loan forms was sent from Lincoln City at 10.19am on Friday 27th September and to the Football Conference at 10.20am. The Football Conference confirmed this loan, but the Football Association are saying that they never received the email.
"Gainsborough Trinity Football Club are proud to take part in such competitions like the FA Cup and FA Trophy and to be removed from the competition like this really hurts, but we have to move on.
"We will decide whether to appeal the sub-committee decision once we have got all the paperwork from the Football Association and gathered more evidence from Lincoln City."