Champions League: Glasgow City prepare for Standard Liege test
Last updated on .From the section Football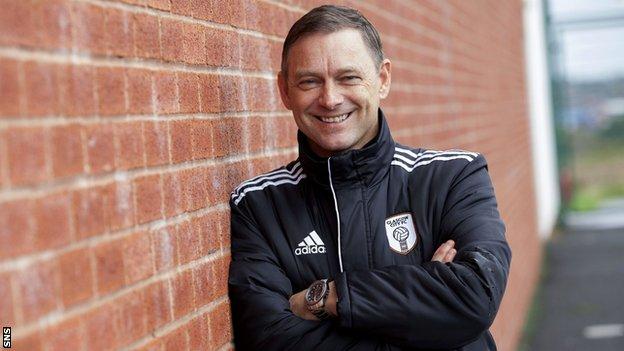 Glasgow City's higher seeding will not change their approach against Champions League opponents Standard Liege, says head coach Eddie Wolecki Black.
The two sides meet in on Wednesday in Belgium, with the return in Glasgow on 17 October.
"We are going to have to play well," said Wolecki Black.
"Whether we're favourites or not favourites, it doesn't matter, it's all about performing on the pitch."
Scotland internationals Emma Fernon and Emily Thomson are unavailable for City, while Republic of Ireland striker Denise O'Sullivan is suspended for the first leg.
But attacking midfielder Christie Murray has recently returned from a knee injury.
last month and also
Liege play in the cross-border BeNe League, which comprises Belgian and Dutch sides, and are currently fifth after five matches, three points behind Twente, who Glasgow defeated to qualify.
"They're a very athletic side, a fit side," said Wolecki Black.
"They play with a lot of pace in attack. They have a target player they use quite well.
"They would've been looking at us as a potential team that they could take out and quite rightly because we've done the same over the last few years.
"They'll view this as a great opportunity for them and I'm really looking forward to a great tie."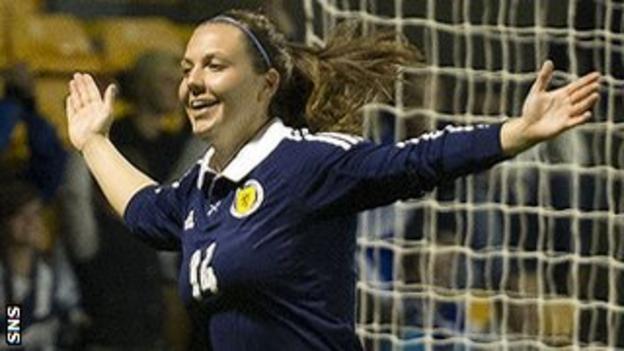 Liege, who were the third-best ranked of the non-seeded sides in the draw, qualified directly for the last 32 without having to take part in the group stage.
Glasgow - who are 14th seeds, five spots above Liege - progressed to the knock-out round after
believes those matches have prepared the Scottish champions well.
"They were tough, certainly the last game against FC Twente - a quality side and a side that were difficult to overcome," said the defender.
"That gives us a little bit of confidence going into this game. We know that Standard Liege are in the same league as FC Twente and knowing that we can beat FC Twente gives us confidence we can get the result we need.
"When it comes to knock-out stages, it's a slightly different environment from the group stage and the qualifying rounds.
"There's more edge to it, there's more at stake and I think that makes it tougher in general."
Should Glasgow progress,