Jack Wilshere case reveals FA attitude shift

By David Bond
BBC sports editor
Last updated on .From the section Football547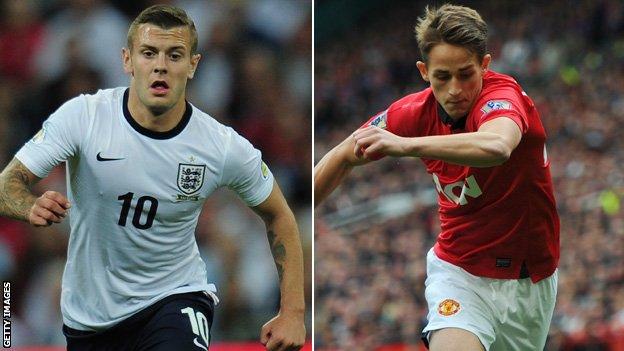 It probably wasn't Jack Wilshere's intention to open a national debate about nationality in a week when England's World Cup qualification hangs in the balance.
But by declaring "if you live in England for five years it doesn't make you English", Wilshere not only touched on the sensitive issue of whether foreign-born players can wear the Three Lions, he also highlighted the worrying lack of home grown talent.
All this has been prompted by the Football Association's tentative pursuit of Manchester United's 18-year-old winger Adnan Januzaj. Born in Belgium to Albanian-Kosovan parents he is yet to commit to a national side and could play for England if he stays in the country for five years.
His case has exposed a shift in attitude at the FA under new chairman Greg Dyke. He says the governing body is looking at where it should draw the line on this sensitive question.
This doesn't mean challenging the Fifa's existing five-year residency rule (players can play for their country of residence provided they have lived there for five years after their 18th birthday). What Dyke is referring to is the FA's position on actively pursuing those foreign-born players who would be eligible under those regulations.
For some, English football already crossed the rubicon when it invited first Sven-Goran Eriksson and then Fabio Capello to manage the national team.
Besides, by applying the principle that what matters most is the quality of a player or a coach and not their place of birth, the FA would only be following an approach that is today commonplace in rugby union, cricket and athletics.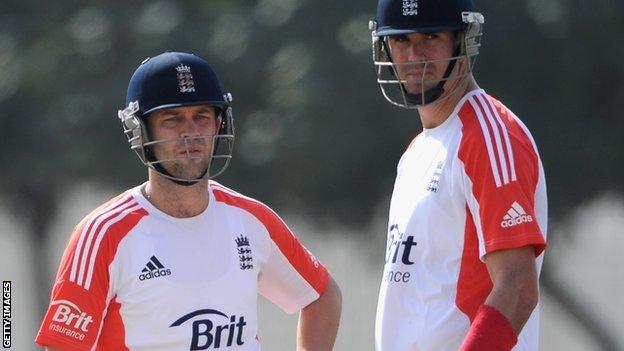 England cricket fans may question Kevin Pietersen's behaviour from time to time but they rarely question the fact he was born in Pietermaritzburg in South Africa.
Pietersen added more fuel to the fire on Wednesday by hitting back at Wilshere on Twitter, asking him to define whether he and others like Mo Farah and Justin Rose should be classed as foreigners.
How the FA's media chiefs must have welcomed that as they prepare for the crucial qualifiers against Montenegro on Friday and Poland next Tuesday.
Multiculturalism has already blurred the old definitions about what it means to be English. Besides, sport is too international for the old barriers to be enforceable. Both Germany and Spain have incorporated foreign-born players into their national football teams to great effect.
With England manager Roy Hodgson concerned at the lack of English players playing first-team football in the Premier League, is it acceptable for the FA to stand back from that trend and ignore top-class talent living in this country and playing for English clubs?
As with most debates in sport, success soon muffles dissent. Unearthing a footballer of Pietersen's or Farah's quality will probably silence those who think the England shirt should be preserved just for those who qualify through birth.