State of the Game: English playing time falls since Euro 2008 failure
Last updated on .From the section Football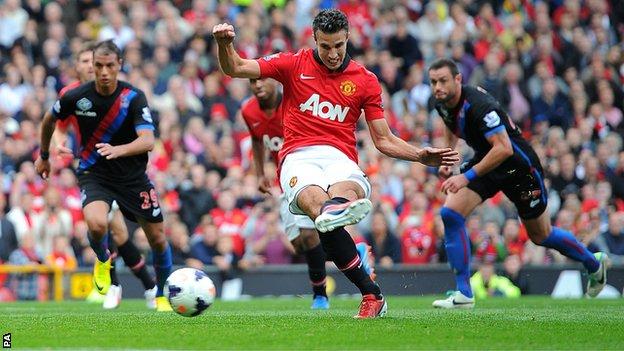 Finding the most recent instance of a Premier League club fielding an all-English starting XI is harder than it looks.
On 28 February 1999, Coventry City thrashed John Gregory's homegrown Aston Villa side 4-1 at Villa Park.
More than seven years passed before anyone managed it again.
On the final day of the 2005-06 season, Steve McClaren's penultimate game in charge before becoming England manager, Middlesbrough named a squad boasting 15 academy graduates and fielded a fully homegrown starting XI, including James Morrison, born in Darlington and capped by England at under-17 through to under-20 level, but who would go on to become a full Scotland international at West Bromwich Albion.
And BBC Sport's State of the Game study into the percentage of minutes played by nationality across the Premier League, Championship and Scottish Premiership - or the lack of them - has thrown up further statistics reflecting a trend Football Association chairman Greg Dyke wants to reverse.
We have compared the statistics from the opening two months of this season with the 2007-08 season - the last time England, Scotland, Wales and Northern Ireland failed to qualify for a major tournament.
England will, of course, hope to avoid a repeat of that, as they prepare for two crucial World Cup qualifiers against Montenegro and Poland.
The study found English footballers account for less than a third of all the minutes played in the Premier League - 32.26%, down from 35.43% in 2007-08. In La Liga, home of World Cup holders Spain, Spaniards made up 59% of all minutes played. In Germany's Bundesliga, Germans account for 50%.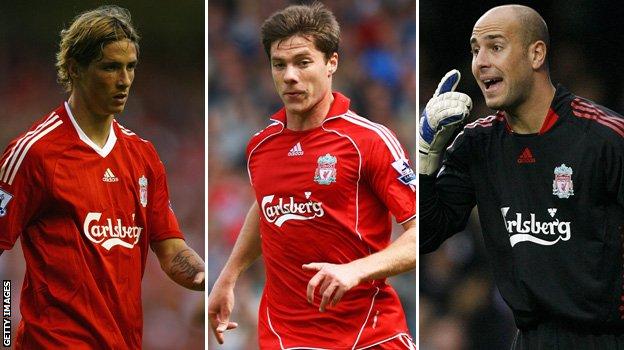 It has led some to fear that standards have fallen further since 2007-08 and the rain-sodden night at Wembley when England were outclassed by Croatia to miss out on qualification for Euro 2008. And after the football came the other national sport - the blame game.
The post-mortem was extensive: it was fear of failure, fear of ideas, just fear, they said. How could a country with a population of 60 million produce fewer gifted footballers than Croatia, with a population of 4.5 million? The system must be failing.
Our study shows that in that season, 2007-08, English players played 37% of all Premier League minutes and that 68 different nationalities took part in the English top flight. It was a year in which Manchester United lifted the title for a second successive season and Jose Mourinho walked away from Chelsea.
It was the year the league's top 10 scorers were all from outside the UK. But it was also the year Aston Villa signed Nigel Reo-Coker from West Ham for £8.5m and Tottenham broke their club record to bring in another Englishman, striker Darren Bent, for £16.5m.
Rafael Benitez's Liverpool were building a formidable squad around a Spanish core of Pepe Reina, Xabi Alonso and Fernando Torres while Arsenal's only regular English starter was Theo Walcott. Zimbabwe, Paraguay, Qatar, Oman, Georgia and Grenada, Congo, Barbados and Belgium all boasted one Premier League footballer. France had 29 and Spain 13, while 12 came from the United States.
But if that season marked the last low point for the English national team, the trend for English-qualified players to get limited playing time has worsened, according to our study.
There may be four fewer nationalities (61) represented in the Premier League than five years ago, but English footballers have never found it harder to get Premier League minutes for their clubs.
During the summer transfer window, figures from finance experts Deloitte showed just £60m of the gross £630m summer spending in the Premier League was on English players.
Of last year's top seven clubs, Chelsea were the only team to pay a transfer fee for an English player. That was the £209,000 paid to West Brom for 16-year-old Isaiah Brown.
Andy Carroll, who cost West Ham £15.5m from Liverpool, was the only Englishman to command a fee of more than £8m.
In total, 107 of the 137 summer signings in the Premier League were foreign players. They included Arsenal's £42.4m signing of Mesut Ozil from Real Madrid, Manchester City's £30m purchase of Shakhtar Donetsk midfielder Fernandinho and Chelsea's £30m acquisition of Willian from Anzhi Makhachkala.
The stats do not look good, but that is not to say nothing is being done. It is.
The Premier League and the 72 clubs of the Football League have worked hard to overhaul the academy system with the elite player performance plan (EPPP).
Those at the top of the Premier League believe that quality, and not quantity, of English footballers is the key.
England have reached at least the last 16 of every World Cup since 1998, having failed to qualify in 1974, 1978 and 1994. A repeat of the World Cup victory in 1966 remains the goal - but perhaps expectations of a repeat are more of a burden than an inspiration.
Dyke has warned that England may not be able to compete seriously on the world stage without changes in the domestic game.
"English football is a tanker that needs turning," he said. He has now set up an FA commission to ask key questions on how England can change its long-term prospects. Quotas have been discussed, restrictions, incentives - no solution looks straightforward.
For the past 20 years, the Premier League has been one of the most exciting leagues in the world and has helped produce a string of world-class English players - Steven Gerrard, Paul Scholes, David Beckham, Michael Owen, Rio Ferdinand, Frank Lampard and many more.
Yet the question of how to put England up with the best football teams in the world remains unresolved. Answers on a postcard.