Premier League 'part of' Greg Dyke's FA England commission
Last updated on .From the section Football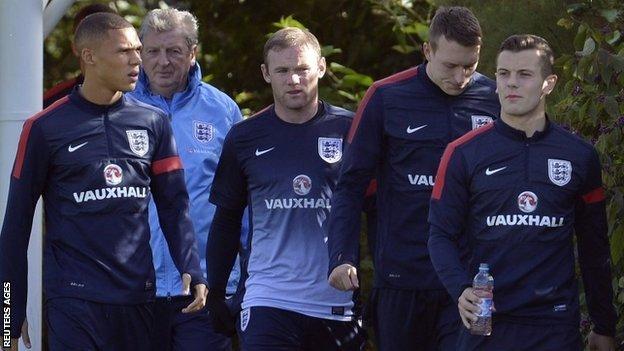 The Premier League will be part of Greg Dyke's commission into finding ways to improve the England national team, according to a spokesman.
The body rejected the chance to have an official representative on the FA chairman's new panel.
But it insisted it remains resolved to help produce talented English players.
Director of communications Dan Johnson said: "The Premier League is part of the commission. We will take a full part in the processes and outputs."
Dyke said on Wednesday that he was "disappointed the Premier League didn't come on the commission but [understood] why".
But Johnson said: "We and the clubs agreed last month with the FA that it would be better to engage with it as a collective rather than have one individual attend the meetings.
"Greg Dyke agreed at the time that this was the best way forward."
The commission - which will consider how to increase the number of England-qualified players appearing for the country's top clubs - will include the likes of Glenn Hoddle, Howard Wilkinson and Danny Mills.
"[We] have put the considerable knowledge, experience, research and data at the commission's disposal, whether that is drawn from the Premier League board, executive or member clubs and their staff," added Johnson.
"There is a huge amount of expertise at our clubs. It has been made absolutely clear that Greg and his team can speak to or gather evidence from Premier League club directors, first-team managers, academy managers and any other League representatives they feel would benefit the process."
Football League boss Greg Clarke, new Professional Footballers' Association chairman Ritchie Humphreys and Crewe director of football Dario Gradi are also included on the panel.