Cambridge teenager's 'international transfer saga'
Last updated on .From the section Football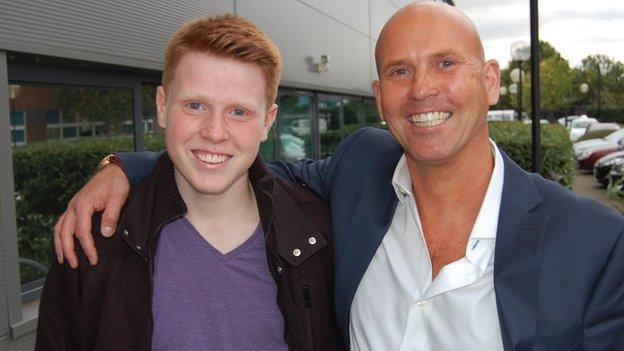 A 14-year-old boy cannot play Sunday league football until he gets international clearance after playing in a junior tournament in Russia.
Rob Johnstone needs clearance from the Football Association to play for Swavesey Spartans in the Cambridge & District Colts League.
His father, Rob Sr, said the issue was "an international transfer saga".
The FA said it was adhering to Fifa regulations that ensure the safety of minor players.
The Johnstones moved to Russia in 2006 with Rob Sr's work but returned to Cambridgeshire in June this year.
Rob Jr played for a Moscow youth team called Tip Top Tigers, a side unaffiliated with the Russian football authorities, between August and October 2011.
After being asked for a series of documents and reasons for their move back home, the FA said it would need correspondence from the Russian Football Union, even though Rob Jr was never registered with them.
"What I thought was going to be a very simple situation where he would play for the local under-14s turned into an international transfer saga," said Rob Sr.
"He's not registered in Russia. There's no paperwork. He played for a kids team in a tournament with boys and girls playing together.
"The latest I've heard is that after 17 October, Swavesey's club secretary can apply for some sort of clearance. Whether the FA will grant it or not I don't know."
Rob Jr added: "It's really annoying. It's stopping me from doing the thing I like to do."
In a statement the FA said: "The FA has a commitment to football for everyone but the case regarding Rob Johnstone requires international clearance under Fifa regulations.
"As the player is under the age of 18, strict regulations have been enforced by Fifa (article 19) to ensure the safety of minor players and these apply to all 208 national associations across the globe.
"The mandatory documentation required by Fifa must prove that the parents have moved to the new country for non-football related reasons.
"The FA has been liaising with the Russian FA since last month in the hope that we can get Rob Johnstone's international clearance through as quickly as possible."