Paul Pogba: Juventus may have to sell former Man Utd player
Last updated on .From the section European Football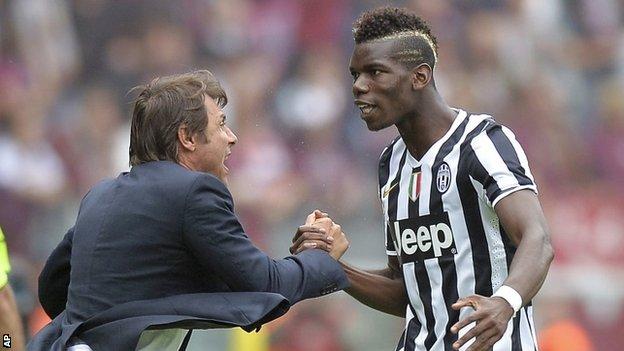 Italian champions Juventus say they may have to sell star players like Paul Pogba because of the lack of money in Serie A.
"I don't think at the moment we have the strength to retain such a player," he said in London on Thursday.
Serie A now warrants only three Champions League places.
Pogba joined Juve in July 2012 after turning down a new deal with the Red Devils and has scored seven goals in 47 games.
Agnelli told the Leaders in Football conference: "I am trying to think what will be of us in two or three years' time if we get a massive offer for one of the best talents we have today - Pogba, the French 20-year-old.
"Would we be able to retain him? I don't know."
He also believes top players judge Italy as a "transit destination" rather than a "final destination".
Meanwhile, Agnelli says it is up to 34-year-old midfielder Andrea Pirlo whether he wants to leave the club next summer when his contract expires.
The Italy international has been linked to Premier League side Tottenham.