2014 World Cup: Brazil faces anti-doping crisis, Fifa warns

By Richard Conway
5 live sports news correspondent
Last updated on .From the section 2014 Fifa World Cup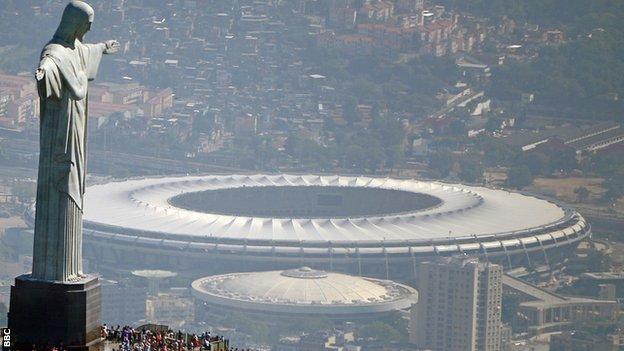 Fifa's chief medical officer believes Brazil's efforts to re-establish an anti-doping laboratory in Rio de Janeiro in time for the 2014 World Cup are set to fail.
Michel D'Hooghe said player samples will have to be sent to Switzerland for examination instead.
Dr D'Hooghe thinks it is "nearly impossible to believe" Brazil does not have a functioning anti-doping laboratory, given that it will stage the World Cup next summer and the Olympic Games two years later.
The World Anti-Doping Agency (Wada) suspended the laboratory for a second time in August and said it would revoke its status on 25 September for failing to meet international standards.
D'Hooghe said: "This is really nearly impossible to believe, that a country that will organise the world championship, that organises two years later the Olympic Games, has not the possibility to create an up-to-date laboratory responding to all the criteria for an anti-doping control."
The 67-year-old Belgian said he had raised the issue at Fifa's executive committee.
"Everyone was enormously surprised," he said.
D'Hooghe added that sending samples to Lausanne would increase costs significantly and would also delay the whole testing process.