Dunfermline Athletic: Fife Council 'rejected Pitreavie improvement'
Last updated on .From the section Dunfermline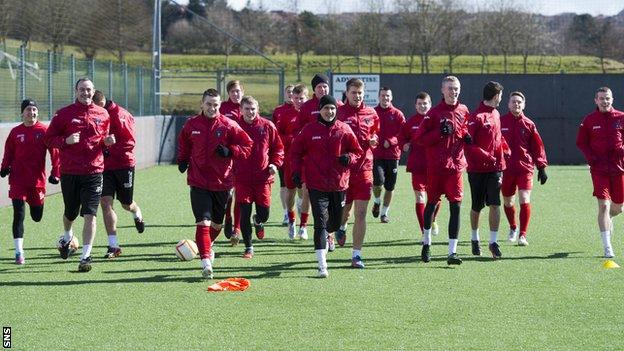 Fife Council rejected an offer to create a world-class multi-sports facility at Pitreavie, claims former Dunfermline owner Gavin Masterton.
And he insisted that he had no intention of putting the Pars in danger of liquidation because of the row over the club training ground's future.
The Court of Session rejected an interdict designed to prevent the club's lease with the council ceasing.
But Masterton said he wanted it passed to a group out to improve the facility.
The football club's administrator, BDO, argued in court that such a move would put the proposed takeover by Pars United in jeopardy and could have put the League One club into liquidation within days.
"The proposed new tenants are a financially strong consortium, amply demonstrated in the court, and had approached me to advise them when they recognised the potential of the Pitreavie site and were wishing to invest substantial sums into the project," Masterton said in a statement.
"This would have lead to a world-class multi-sport facility for Dunfermline that included upgrades to the existing changing and catering facilities, additional five, seven and eleven a-side pitches (usable for a combination of sports including football, hockey and rugby), improvements to the cricket pitch and two upgraded grass pitches, a state of the art sports injury centre and would have also created substantial new professional jobs in West Fife.
"It is then to my real surprise and regret that Fife Council would not even consider such an opportunity, which would bring a real boost to the West Fife economy in very tough economic times and I am astounded at their comment today that they did not believe the consortium had the funds behind them.
"We have repeatedly asked for meetings with Fife Council about this project, meeting requests which they chose to ignore."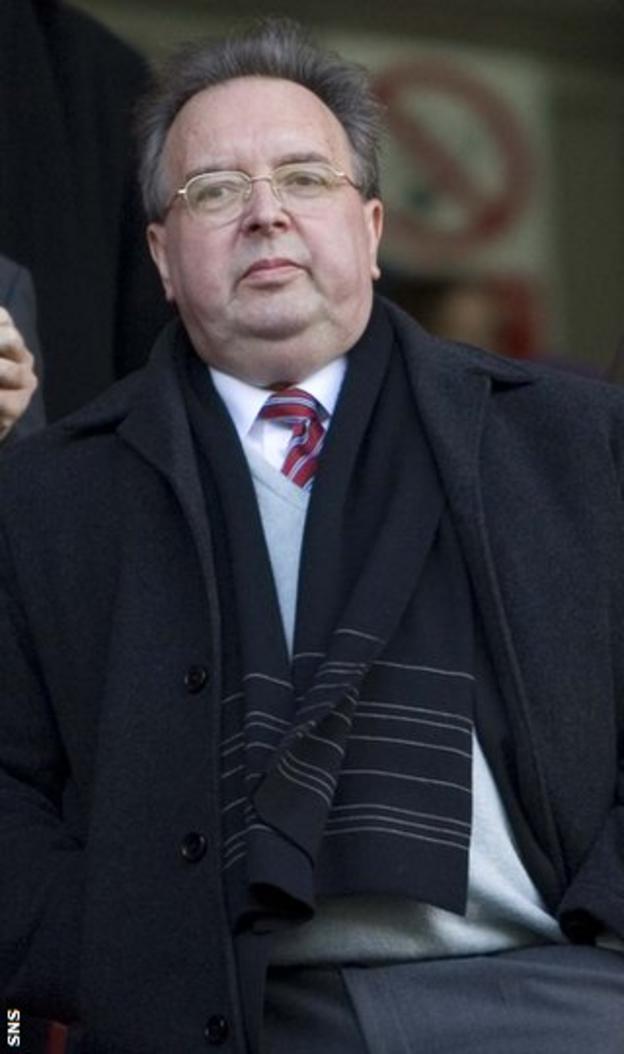 Masterton said the court action was taken "to address the security held by the trustees of my pension fund, which had lost substantial monies previously loaned to DAFC and which had been secured over the lease of Pitreavie playing fields from Fife Council held by the club. This loan has never been repaid".
He claimed that BDO had initially accepted "an offer facilitated by me to purchase the lease in August" but had "then moved to extinguish the lease through an agreed renunciation with Fife Council within the last two weeks".
Masterton claimed that Pars United, the community group proposing to take over the club next week, was happy for the lease to be transferred.
"I would stress that it has always been my intention to ensure the survival of DAFC and I have written off vast sums of my own money to allow this to happen - and at no time did I seek or wish the liquidation of the football club," he said.
"Anyone who really knows me and the passion I have had for DAFC would know this is true.
"This was ultimately an issue between the Pension Trustees and BDO.
"I never sought to undermine the Pars United position and their intended takeover of the club. That acquisition could have happened before now, with the lease issue resolved or even outstanding.
"It remains now for me to wish Pars United all the best in running and developing what is effectively a debt free football club."