Mansfield Town: Paul Cox looks to resolve Adam Murray spat
Last updated on .From the section Football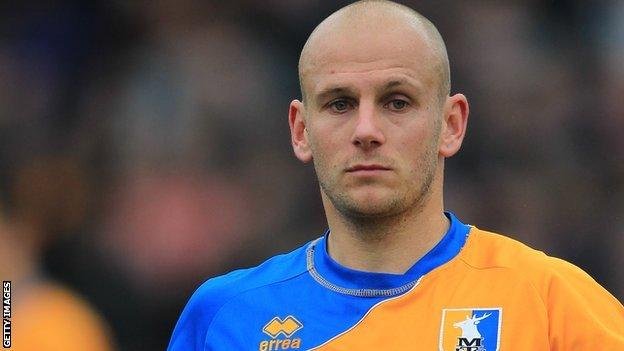 Mansfield Town boss Paul Cox has said he hopes to resolve his public fall out with the club's assistant manager Adam Murray this week.
But Murray issued a statement revealing his anger at comments made by Cox about his commitment and was not involved in Saturday's draw with Bristol Rovers.
"There will be a meeting this week," Cox told BBC Radio Nottingham.
Cox said the comments which offended Murray were from two separate parts of an interview that were cobbled together and the player was informed before he released his statement on the morning of Saturday's game.
Cox added: "Hopefully there will be a conclusion as soon as possible. It will be an internal matter dealt with in a professional manner.
"The statement comes on the back of two interviews put together.
"I am a bit surprised and a bit disappointed but I don't want to get involved in mud-slinging."