Rangers: Fans 'welcome' Craig Mather's exit as chief executive
Last updated on .From the section Football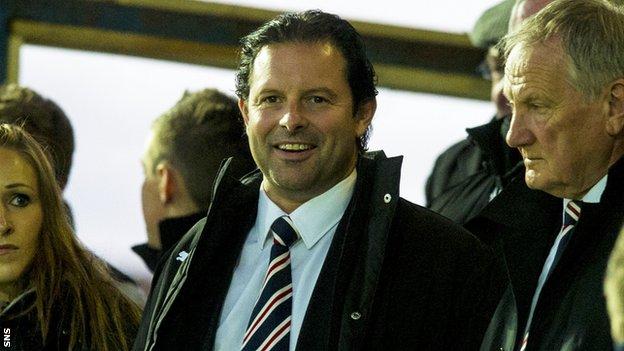 Rangers fans will welcome the Supporters' Association general secretary Drew Roberton believes.
Mather resigned two days after losing a court case that forced the League One club to
"The fans were unhappy at the way the club was going and the financial performance," said Roberton.
"And they weren't convinced the current board, including Craig Mather, were the right people to take the club forward."
Rangers were forced to delay their AGM because they had failed to include on the agenda a request by shareholders for the election of four new board members.
And the departure of Mather, who had been in charge for six months, along with non-executive director Bryan Smart, was announced to the stock exchange.
"In light of the court judgement, he has clearly made a serious error of judgement as far as the AGM notices go and his position, I would say, was untenable and he's fallen on his own sword," Roberton suggested to BBC Scotland.
The association general secretary thought that change was needed in light of
"It had to happen because clearly things did not appear to be going very well financially at the club judging from the accounts that have just been raised and everyone believed that change was needed," said Roberton.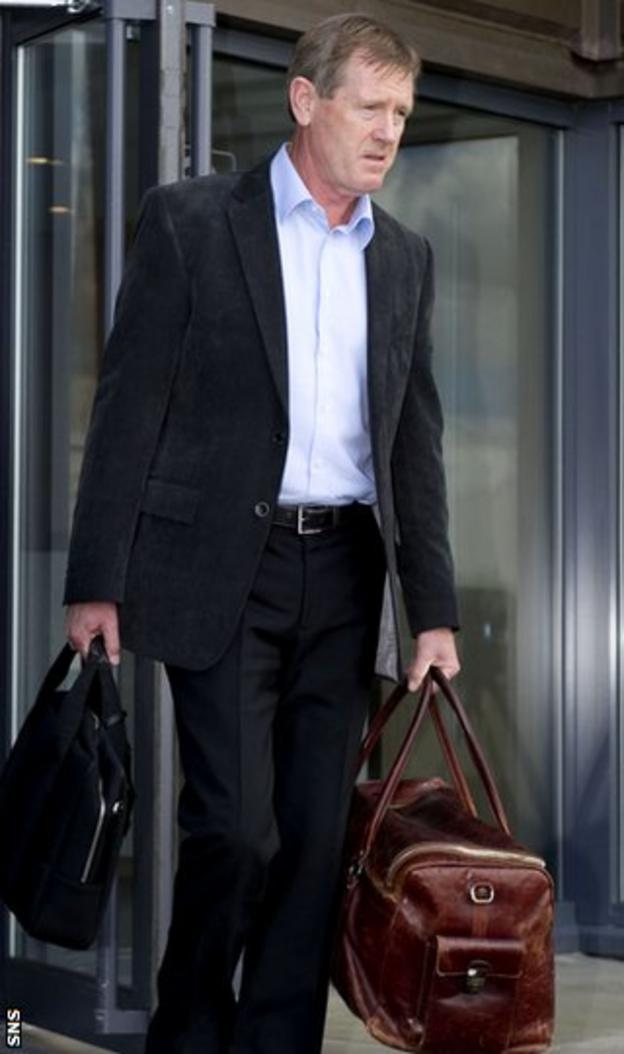 "The club, for whatever reason, tried to block that change.
"I do believe that the requisitioners do have the best interests of Rangers at heart and I'm sure they'll appoint a top-quality chief executive to run the club.
"I've spoken to and Malcolm Murray on previous occasions and I have no doubt whatsoever that they have the best interests of Rangers Football Club at heart."
Former Rangers director Dave King, the Scottish businessman who has settled a tax dispute in South Africa, had been
"I think there might be a bit of a mixed reaction with Dave King," suggested Roberton. "But, on the other hand, Dave King is certainly in a position to put investment into the club and people would hope that, should Dave King return in any capacity to the board, he would perhaps make a significant investment in the club."
Following the financial meltdown that led to Rangers playing in Division Three last season and boardroom battles that also resulted in the departure of Mather's predecessor, Charles Green, Roberton hopes the Glasgow club can now find some stability.
Bus tycoon James Easdale and finance director Brian Stockbridge remain on the Rangers International Football Club plc board, while Easdale's brother, Sandy, is also on the football club board.
"We would just like to see it all settle down and start making on-the-field headlines instead of off-the-field headlines and see the club on a stable financial footing for the future," added Roberton.
"I just really hope that, between the Easdales and Mr Stockbridge, they arrange the AGM as soon as is reasonably practical and we can move on"