Premier League: Garth Crooks's team of the week

By Garth Crooks
Football Analyst
Last updated on .From the section Football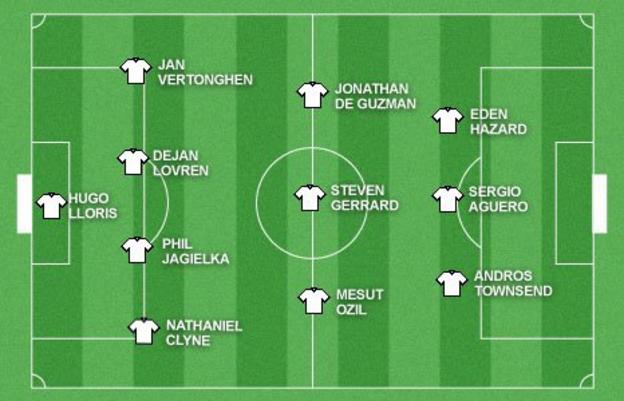 As the Premier League resumed after the international break, Arsenal stretched their lead at the top of the table with an emphatic victory over Norwich.
Take a look at my team of the week and see if you agree with my selections.
GOALKEEPER - HUGO LLORIS (Tottenham)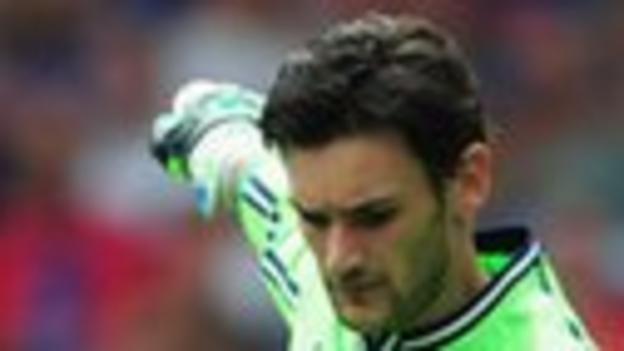 I was tempted to put Norwich's John Ruddy in, but as good as he was, four goals were put past him by Arsenal. Clean sheets are at a premium in football, and on that basis, I'm going for Hugo Lloris who provided a solid performance away at Aston Villa.
Did you know? Frenchman Lloris has kept a joint-league-high five clean sheets this season.
DEFENDER - NATHANIEL CLYNE (Southampton)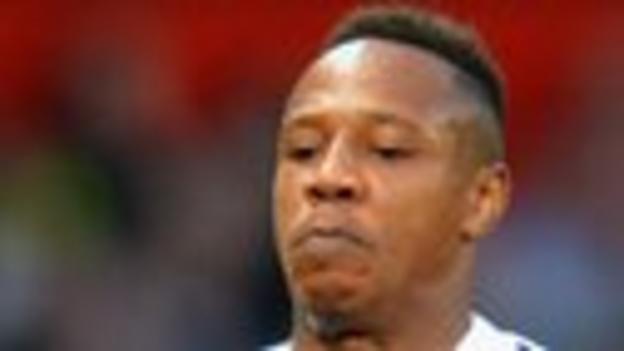 There's been a lot of talk about Adnan Januzaj and whether he should play for England. Well, I've got a better idea. Why don't we consider Nathaniel Clyne, who is home-grown and was every bit a match for the Belgium-born starlet? That way, we give exciting local talent every encouragement to pursue their dream to play for their country.
Did you know? In Southampton's ranks this season, only defensive midfielder Morgan Schneiderlin (33) has made more tackles than Clyne (24).
DEFENDER - PHIL JAGIELKA (Everton)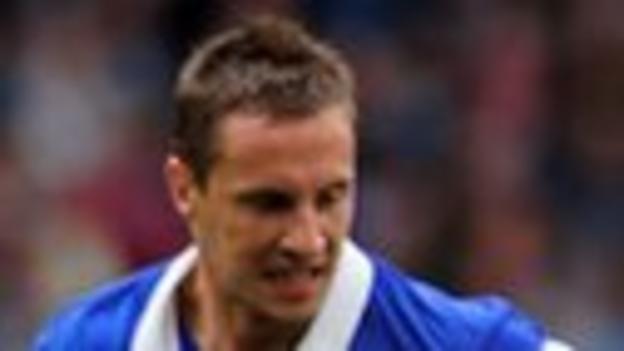 You know exactly what you are going to get with Phil Jagielka, and we saw it again in Everton's 2-1 win against Hull. No heroics like Chelsea's David Luiz, just a rock-solid performance. A real Mr Dependable.
Did you know? England man Jagielka has been Everton's best passer this season, completing 381.
DEFENDER - DEJAN LOVREN (Southampton)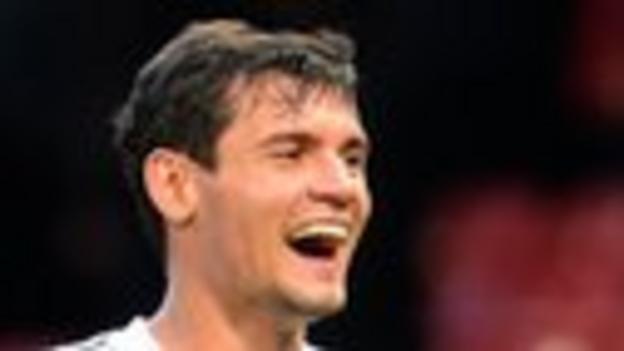 I'd like to know precisely what manager Mauricio Pochettino is serving his players at Southampton? They have the best defensive record in the Premier League and Lovren is one of the reasons why. At no stage was the centre-back intimidated by Manchester United's frontline in the 1-1 draw at Old Trafford.
Did you know? Lovren has yet to miss a minute of action this season on his way to helping the Saints to the best defensive record in the Premier League (with only three goals conceded).
DEFENDER - JAN VERTONGHEN (Tottenham)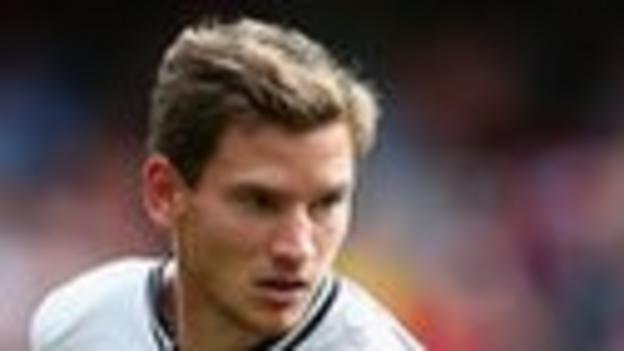 Jan Vertonghen is a first-class defender who can operate anywhere across the back-four. His performance for Spurs against Aston Villa was of the highest order. He always looks composed, and is always prepared to join in attacks as well as defend.
Did you know? Belgian Vertonghen has not missed a single minute of Spurs's last 20 Premier League games, while this season he has posted an impressive 86% pass-completion rate.
MIDFIELD - MESUT OZIL (Arsenal)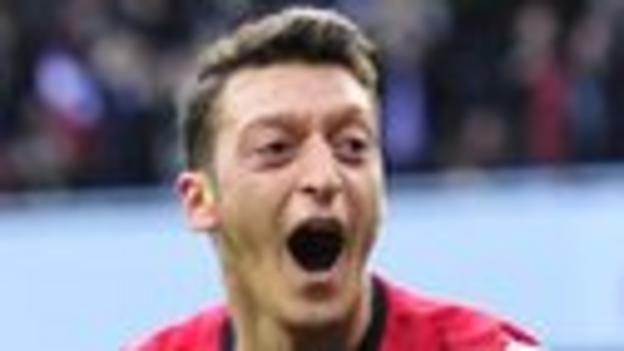 I thought it was Mesut Ozil who was the one who was supposed to provide Olivier Giroud with the superb crosses, not the other way around? I also thought that Ozil was the king of the assists, not a goalscorer. This consistency by Arsenal, along with the sublime football, is getting very worrying. Spurs fans should be concerned.
Did you know? German Ozil has already netted two goals and provided three assists in only five Premier League games for the Gunners.
MIDFIELD - STEVEN GERRARD (Liverpool)
What a week for the Liverpool captain. He steered England to World Cup qualification in his 107th international, before scoring his 100th Premier League goal against Newcastle. I said some time ago that Steve McClaren made the worst mistake of his managerial career by not appointing Gerrard as the England captain when he had the chance.
Did you know? Gerrard has become the 24th player to score 100 Premier League goals.
MIDFIELD - JONATHAN DE GUZMAN (Swansea)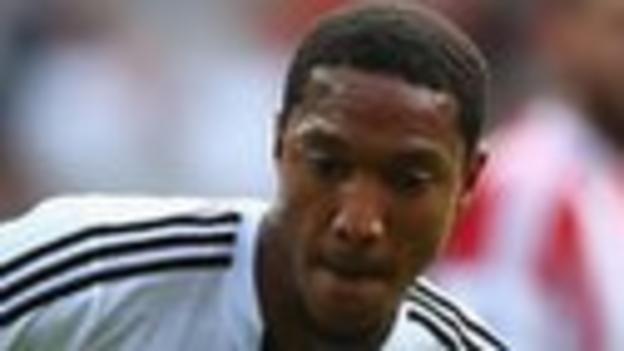 He did warn Sunderland with an earlier free-kick that whistled by the upright with Keiren Westwood well beaten, so it was no surprise that when Jonathan De Guzman got a second chance he crashed a beauty past the goalkeeper. That put the Swans 2-0 and initiated the shout from the travelling support to bring back former head coach Paolo Di Canio. Nothing can be that bad.
Did you know? Dutchman De Guzman netted a fine goal for the Swans and overall mustered three shots (two on target, one off), more than any other player at the Liberty Stadium on Saturday.
FORWARD - ANDROS TOWNSEND (Tottenham)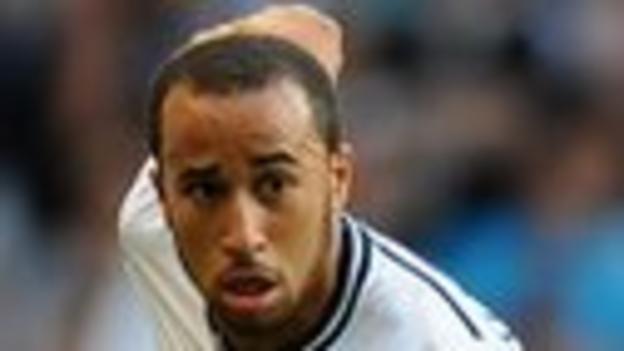 What a week Andros Townsend has had. He helped his country qualify for the World Cup by running Poland ragged, and then scored his first goal in the Premier League for Tottenham by doing precisely the same thing he did to the Poles against Aston Villa.
Did you know? Townsend scored with his 27th shot (including blocked efforts) this season, the highest number of attempts on goal before scoring of any Premier League goalscorer this season.
FORWARD - SERGIO AGUERO (Manchester City)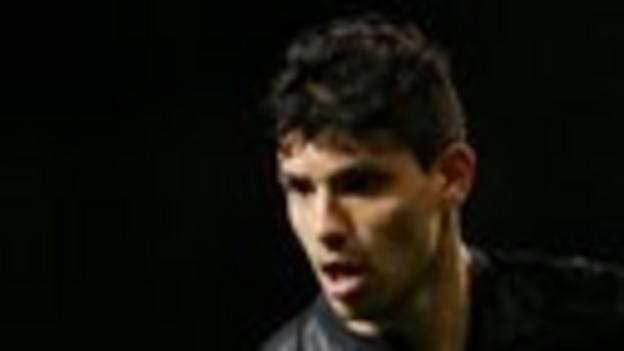 What an asset Sergio Aguero is proving to be for Manchester City manager Manuel Pellegrini. I've criticised City's superstars in the past for their lacklustre away performances this season, but not against West Ham. Right from the start, Yaya Toure and David Silva looked liked they meant business and supplied the service to Aguero to do the damage. When all is said and done, City might be a serious title threat after all.
Did you know? Aguero scored his first Premier League headed goal on his way to netting a brace and assisting City's other goal in the 3-1 win at West Ham.
FORWARD - EDEN HAZARD (Chelsea)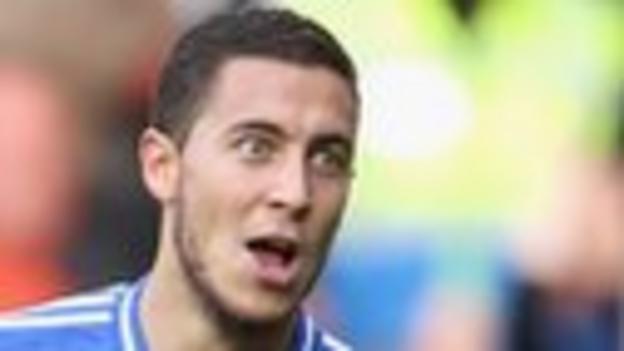 Whatever your thoughts on the merits of referee Anthony Taylor's decision not to intervene in Samuel Eto'o's controversial interception on Cardiff goalkeeper David Marshall, what was impressive was Eden Hazard's ability to take advantage of the situation. Fortunately for Mr Taylor, Hazard's second goal had absolutely nothing to do with him.
Did you know? Scored two, and assisted one against Hull. Has now created a league-high 19 goalscoring chances from open-play.