Leicester City's Ritchie De Laet out with infected leg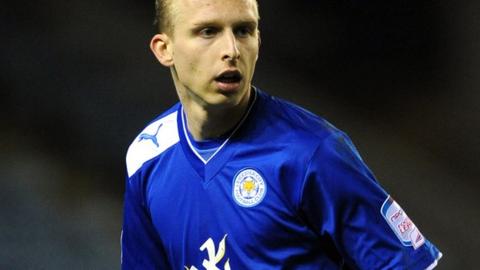 Leicester City defender Ritchie De Laet could be out for more than a month because of an infection in his leg.
The 24-year-old has undergone surgery on his tibia and was left out of the Foxes side that beat Huddersfield 2-1 on Saturday.
City manager Nigel Pearson admits it could have been worse for the Belgian.
"A simple knock on it and he could have been out for the rest of the season," Pearson told BBC Radio Leicester.
"It is important that our concern is chiefly with the player's wellbeing.
"He needs to get it sorted, but he is well on the way to recovering now. Hopefully it wont be too many weeks, but it will be a month or so."
De Laet, who joined Pearson's Foxes in May 2012 from Manchester United, has made 12 appearances for Leicester this season.