Celtic must beat fellow past winners Ajax - Bobby Petta
By Clive Lindsay
BBC Scotland Sport
Last updated on .From the section Celtic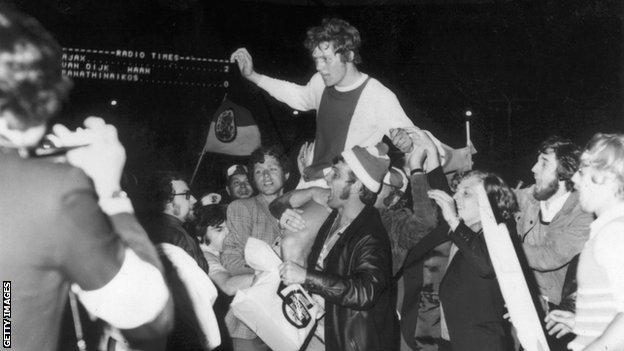 Celtic were there at the beginning of an Ajax revolution that led to the Dutch becoming one of the dominant forces in European football.
But it's changed days since Johan Cruyff's elegance outshone the twinkle toes of Jimmy Johnstone on the way to Ajax lifting the European Cup for the first time in 1971.
with the two former European champions having become also-rans, constrained by the straight-jacket of second-class domestic leagues.
Victims of a power shift fuelled by television money magnetically drawn towards the large population centres, the pair conjoin in a football bedroom where size matters more than ever.
The diminutive Bobby Petta scored for Celtic in the first leg of their last meeting, in the third qualifying round in 2000, and the Dutchman can understand why both sides are struggling to keep pace with Barcelona and AC Milan in arguably the toughest Champions League grouping this season.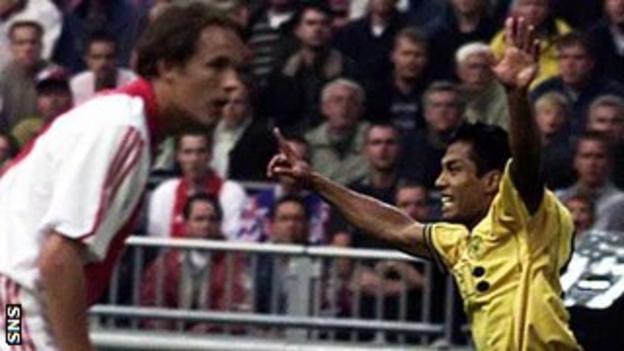 The 39-year-old former winger reckons Neil Lennon's side play a different style to the one employed by Martin O'Neill in their 3-1 win in Amsterdam before progressing, despite a single-goal home defeat.
"I think we had quite a good, strong team and we had quality all over the place," Petta said of the side that included the club's present manager and Henrik Larsson.
"We could play from the back, we could play from the wing, we could play to the strikers and we had good midfield players who could make good runs and finish them.
"So we had a variety of players and they were not all similar. If I look at the Celtic team, there are some players who actually are very similar and I think you need a bit of variety.
"I think they lack a bit of creativity in midfield and maybe on the wing as well for that bit of magic."
Petta pointed out that Lennon likes his full-backs to overlap and that he would have felt "uncomfortable" playing in such a formation.
"If I was a winger in front of them, I would like to be up front - I don't want my full-back to be in front of me," he told BBC Scotland.
"If I was there, I would want to be as high as possible on the wing, give me the ball and take them on and get the crowd behind me, get a corner, get a free-kick, get crosses in and make something that happen.
"But it's all tactics and that's the way he wants to play."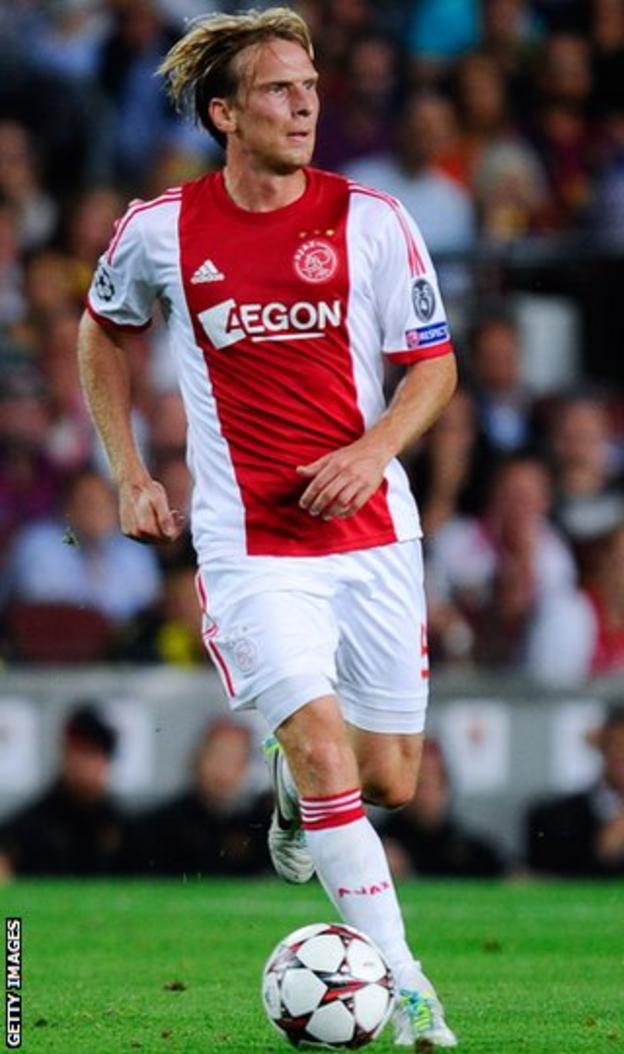 However, Petta pointed out that Ajax are themselves short of matching the quality of the side that won Europe's major trophy for the fourth and last time in their history in 1995 - despite three consecutive domestic titles.
"It's still a long way to go," he said in comparison to the side that included players such as the De Boer twins, Frank Rijkaard and Edgar Davids to name but four of their superstars. "They've got a lot of young players."
The present squad, coached by former Rangers midfielder Frank de Boer, comprises Dutch, Danish, Icelandic players in their 20s and at the start of their respective international careers, bolstered by the likes of former Liverpool midfielder Christian Poulsen and Finland defender Niklas Moisander.
"They are missing experience," suggested Petta. "The team from the 90s, that's hard to kind of get close to.
"They are renowned for creating a lot of good football players, youngsters, but the situation now is that most of these players will go abroad.
"You want to keep them, but that's what has changed in football - you can't keep your best players because other clubs come in and pay lots of money."
Despite receiving praise for their performances against Milan and Barcelona, Celtic remain without a point in Group H, while
Celtic hold the upper hand in matches between the sides, winning three and drawing one of the six games, but Petta thinks that Lennon's side must win Tuesday's meeting if they are to retain hopes of even finishing third.
"They are in a position where they need to get the points," he said. "If you lose, you'll probably have no hope of qualifying for the Europa League.
"You need to focus on getting the win and keep your chance alive to stay in Europe."
With and equally influential midfielder Kris Commons ruled out through injury, Celtic will have to dig deep into a European tradition that has harvested six wins in 11 meetings with Dutch sides to preserve their hopes of Champions League progress.