Ghana again ask Fifa to switch Egypt play-off from Cairo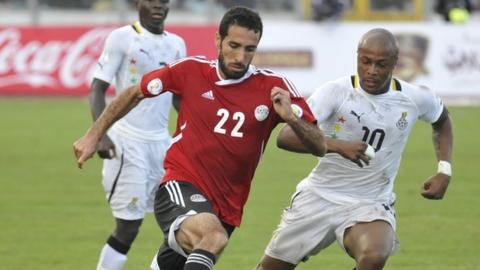 Ghana have asked Fifa for a second time to move next month's World Cup play-off second leg against Egypt from Cairo.
Fifa responded to Ghana's initial request to switch the venue for the 19 November tie by giving Egypt a deadline of 28 October to provide security guarantees.
But Ghana, who won the first leg 6-1, have reiterated their concerns.
"We can't put in danger the lives of our players, officials and fans," said Ghana FA president Kwesi Nyantaki.
There has been political and social unrest in the North African country since President Mohamed Morsi was overthrown and outbreaks of violence have been frequent.
Nyantaki added: "My strong conviction is that the match must be moved from Cairo because of the incidents each day over there.
"It would be better for Fifa to choose another venue rather than Egypt for this game."