Sheffield Wednesday: No bid to takeover club - Milan Mandaric
Last updated on .From the section Sheff Wed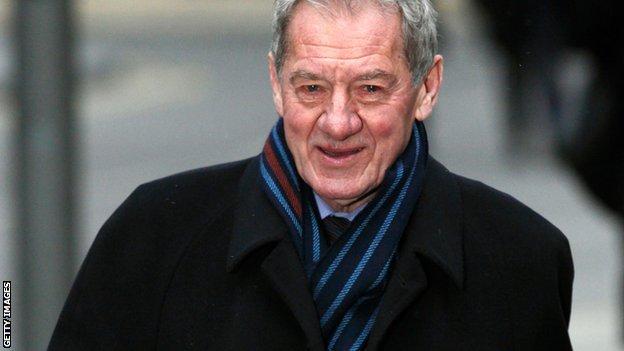 Sheffield Wednesday owner Milan Mandaric has said there is no bid in place to take over the struggling Championship club.
"It is the same situation as it has been for a while. There are some people who are interested but nothing tangible," he told BBC Radio Sheffield.
"Sammy Yu is still looking but I don't think anything will happen there."
He added: "When I took the club over it all happened in four days so it doesn't take that much time for someone with money to do the deal if they want to.
"I'm trying to protect the fans from rumours and speculation because they've been through it all before."
The Owls, who travel to local rivals Barnsley on Saturday, are the only side in the second tier yet to win this season, though they have only lost four of their 11 games.
Despite being open to selling Wednesday the former Portsmouth and Leicester City owner says he remains totally committed to the club he took over in December 2010.
"I've been tested in this club more than any other," he said.
"I'm as concerned as much as anyone else with our results so we will all keep working until we get it right.
"It disappoints me that people are questioning my commitment because I don't think there is a more enthusiastic person in the world."