Italo Zanzi: Roma want to be world's best football club
Last updated on .From the section European Football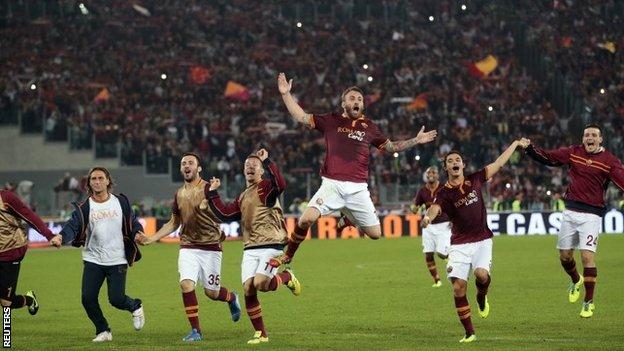 Roma are aiming to become the world's leading club, according to chief executive Italo Zanzi.
An American group, led by James Pallotta, took over the club in the summer of 2011 and they lead Serie A after eight wins in eight matches.
"We're focused on becoming the best club in the world - both on and off the field," Zanzi told BBC Sport.
"Many clubs at the top of worldwide football weren't there not so many years ago."
He added: "We believe all the ingredients are there for Roma to be at that level or past it.
"Our ownership saw the potential of a club with a long history going through a challenging period that with proper investment, management and vision has no limits in terms of international football.
"Being in a city like Rome and having the ability to play in a league like Serie A is a unique opportunity."
Roma appointed Lille boss Rudi Garcia as head coach in the summer and have won every competitive game since then.
"We're very confident in what we did over the summer, particularly bringing in an excellent coach in Rudi Garcia and really important additions in terms of players. It's set us up for a very good season and future," Zanzi told the BBC's World Football programme.
Zanzi has a background in sport, having played international handball for USA and worked for Major League Baseball. He was also deputy general secretary of the Confederation of North, Central American and Caribbean Association Football (Concacaf) until 2011.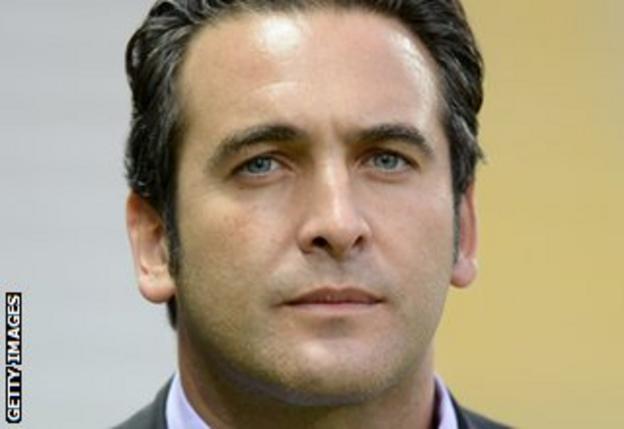 While optimistic about Roma's future, he added: "Deadlines are dangerous and we don't have them fixed.
"Our goal is to get back into Europe. The key is running a responsible, sustainable and competitive team and institution. That starts with our youth programme, which continues to grow."
He also revealed the club's owners are keen to improve the league as a whole.
"It's a great league with great players and a fantastic following," he said.
"There are things that can improve. We are working every day on a micro-level to make our team as good as possible. We're now working at a league level to try to inspire others to do things in a way that will help Serie A's profile grow internationally - which has to happen.
"It's important that not just Roma are viable and successful but also other teams in Italy have similar success. We want the entire league to be healthy and invest."
You can listen to the interview on BBC World Service on Friday night, and it will be available to listen back on the podcast.