Premier League: Garth Crooks's team of the week

By Garth Crooks
Football Analyst
Last updated on .From the section Football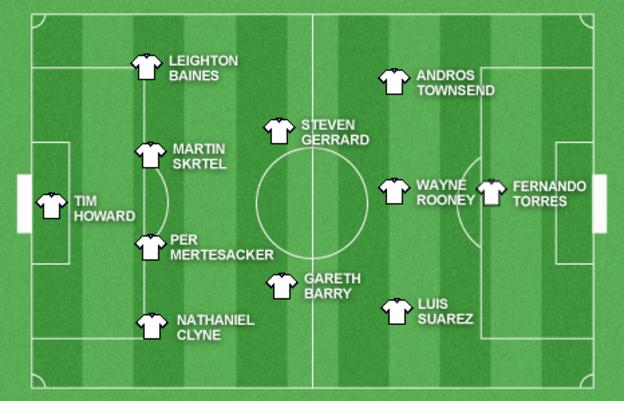 Arsenal remained top of the Premier League following their comfortable win against Crystal Palace, while title rivals Chelsea responded with a late victory against Manchester City at Stamford Bridge.
Southampton continued their excellent form at St Mary's as they took maximum points against Fulham while Manchester United just managed to beat Stoke after a very difficult encounter against the Potters.
Take a look at my team of the week and see if you agree with my selections.
GOALKEEPER - TIM HOWARD (Everton)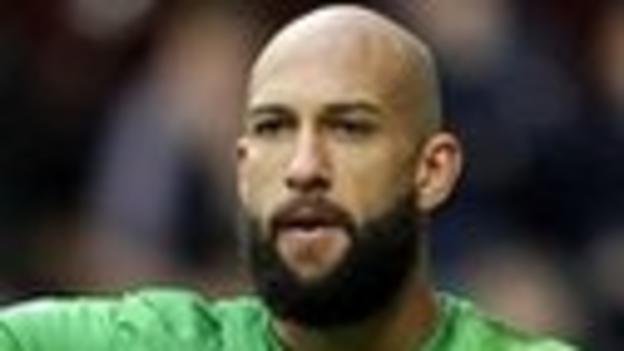 In a week where Arsenal's Wojciech Szczesny or Cardiff's David Marshall might have made my TOTW, I decided to go for Tim Howard. Goalkeepers aren't supposed to save penalties and when they do they almost always change the face of the game, so they deserve the credit as a consequence. Howard's penalty save from Aston Villa forward Christian Benteke - who doesn't miss many - was superb, but his overall display was immense.
Did you know? Since August 2008, Howard has saved six Premier League penalties - no goalkeeper has repelled more in that period.
DEFENDER - LEIGHTON BAINES (Everton)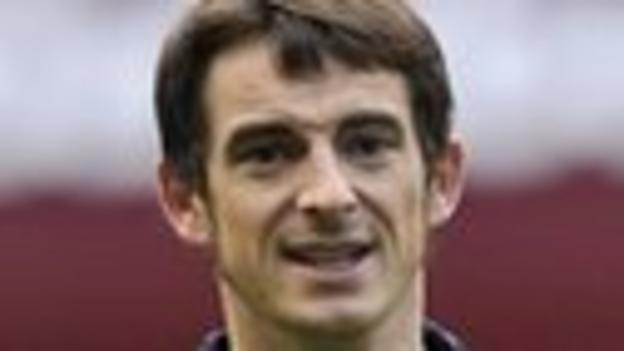 If manager Roberto Martinez is serious about breaking the monopoly held by the top four clubs then he must keep Baines. Not only will this send a message out to Everton fans that Martinez believes Champions League qualification is a realistic prospect, but it will also send a clear message to the rest of the Premier League as well. It's time to reveal what's really on your mind, Roberto.
Did you know? Baines is one of five players (three of them English) to have received a yellow card for simulation in the Premier League this season.
DEFENDER - PER MERTESACKER (Arsenal)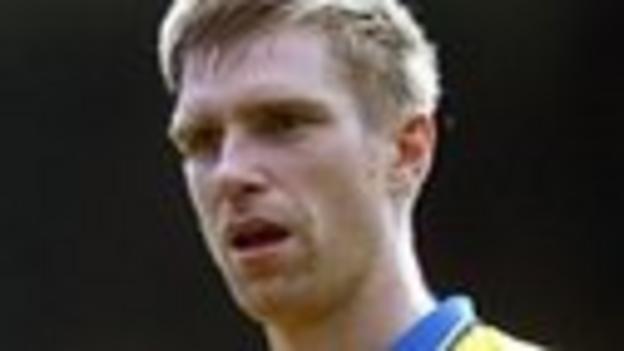 He comes in for a lot of criticism from time to time and Match of the Day pundit Alan Hansen isn't his greatest fan. But you don't play for Arsenal every week if you're not a good player. Against Crystal Palace, Mertesacker was a real steadying force at the back and got them through a few scary moments.
Did you know? Of players with 400-plus passes in the Premier League this season, Mertesacker has the best completion rate (92%).
DEFENDER - MARTIN SKRTEL (Liverpool)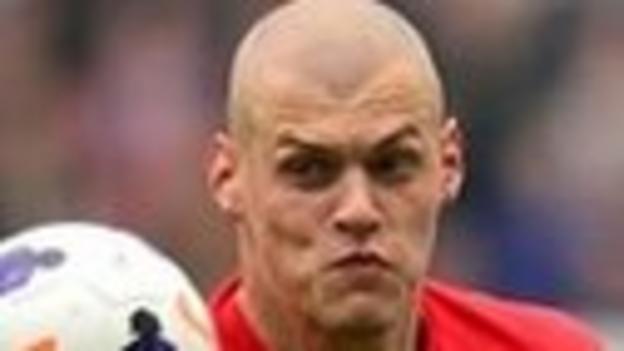 I don't know what's happened to this lad recently, but he's playing the best football of his life. How much of his new-found confidence is to do with Kolo Toure and Mamadou Sakho around him I don't know, but he looks back to his battling best.
Did you know? Skrtel made 20 clearances, blocks and interceptions combined this weekend - more than any other player.
DEFENDER - NATHANIEL CLYNE (Southampton)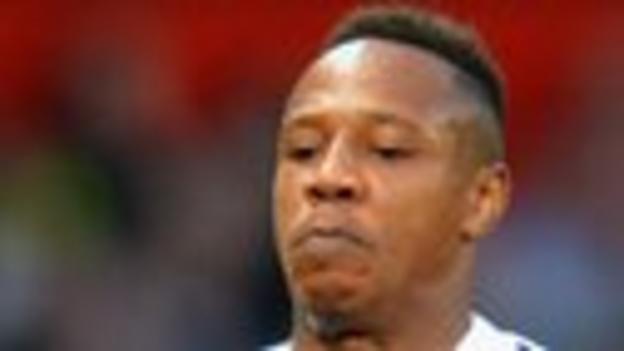 This 22-year-old is coming on in leaps and bounds. I remember him at Crystal Palace when Manchester United were sniffing around. It would appear that United's loss is Southampton's gain. Clyne makes my TOTW for the second consecutive week.
Did you know? Southampton have only conceded one goal in the five games Clyne has started this season.
MIDFIELDER - STEVEN GERRARD (Liverpool)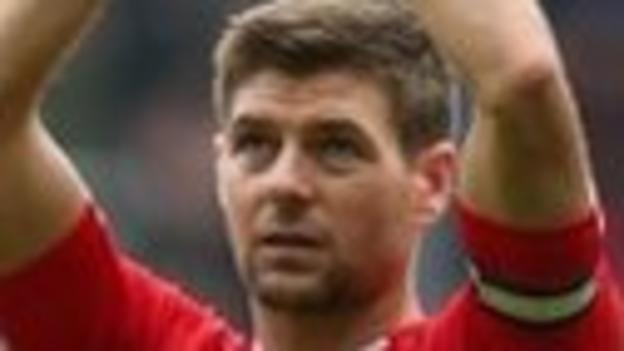 Whatever prompted former Manchester United manager Sir Alex Ferguson to even suggest that Steven Gerrard was anything but a "top, top player" is a mystery to me. Gerrard's performance for Liverpool against West Brom was as typical as Paul Scholes's for United in his heyday. And would anyone say that Scholes wasn't a "top, top player"?
Did you know? No player has created more goalscoring chances than Steven Gerrard this season (23).
MIDFIELDER - GARETH BARRY (Everton)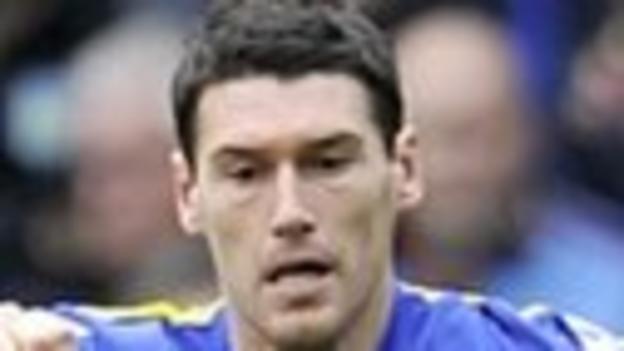 Gareth Barry no longer plays alongside the likes of David Silva or Yaya Toure at Manchester City, but his performance for Everton against Aston Villa suggests his time alongside those two world-class midfielders seems to have paid off. The former England international looks like he has so much confidence at the moment.
Did you know? Everton have won all five league games that Barry has played in for them this season, and none of the matches he has not featured in.
FORWARD - ANDROS TOWNSEND (Tottenham)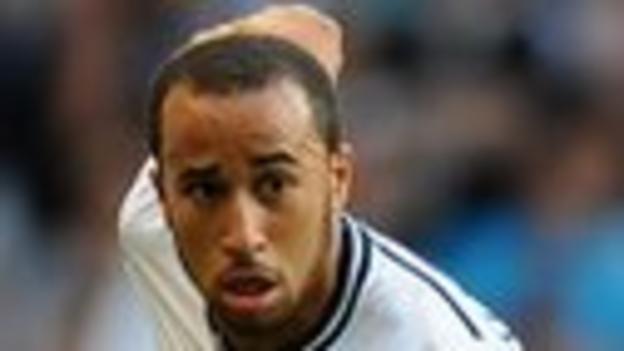 I'm starting to run out of superlatives for this lad, such have been his performances. With Gareth Bale slowly getting to grips with the demands of Spanish football, I can't help thinking that if the Welshman hadn't left White Hart Lane for Real Madrid there might not have been an Andros Townsend at Spurs. What a terrible thought.
Did you know? Townsend has struck 35 shots (including blocked) in the Premier League this season - only Arsenal's Olivier Giroud (36) has more.
FORWARD - WAYNE ROONEY (Man Utd)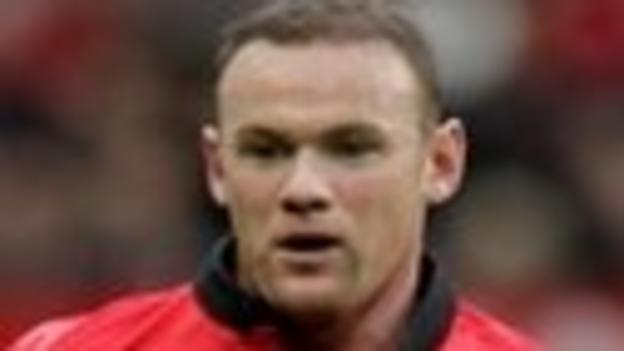 It wasn't that long ago that manager David Moyes strolled into Old Trafford stating he wanted Wayne Rooney to remain at the club just in case striker Robin van Persie got injured. The way Rooney has been playing, I think the manager owes the England forward an apology. If it wasn't for Rooney's contribution this season the pressure on Moyes would be almost unbearable.
Did you know? Rooney has scored or assisted 46 goals in his last 46 Premier League appearances at Old Trafford.
FORWARD - LUIS SUAREZ (Liverpool)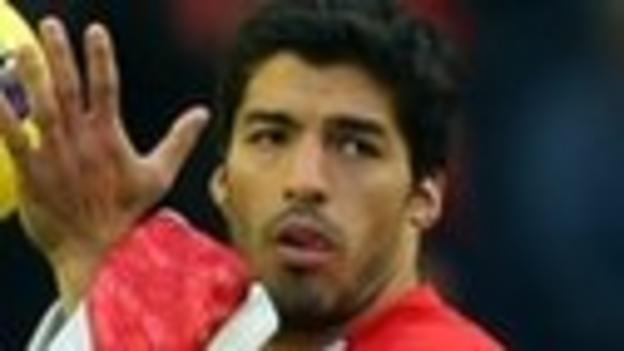 Nothing would give me greater pleasure than extolling the virtues of Luis Suarez without referring to his less savoury side. But I can't. Against West Brom, he scored one of the best hat-tricks I've seen in years, so why does he start looking for free-kicks and penalties that don't exist? And more importantly, why doesn't manager Brendan Rodgers tell him to stop it? Apart from that, I can't fault him.
Did you know? Since arriving in the Premier League (2011), Suarez has scored four hat-tricks. Only Manchester United striker Robin van Persie has as many in this period.
FORWARD - FERNANDO TORRES (Chelsea)
Everton forward Romelu Lukaku was in my TOTW until I saw the 'Fernando Torres show' against Manchester City. The Spaniard missed a sitter, hit the bar and scored the winner - talk about the emotions of a striker. But what impressed me most was seeing Fernando starting to look like the player he was at Liverpool. I must be honest, I never thought he'd manage it.
Did you know? Torres had hit only two shots on target all season in the Premier League before managing three - and a goal - versus Manchester City.