Hearts: Major shareholder UBIG court ruling further delayed

By Brian McLauchlin
BBC Scotland
Last updated on .From the section Football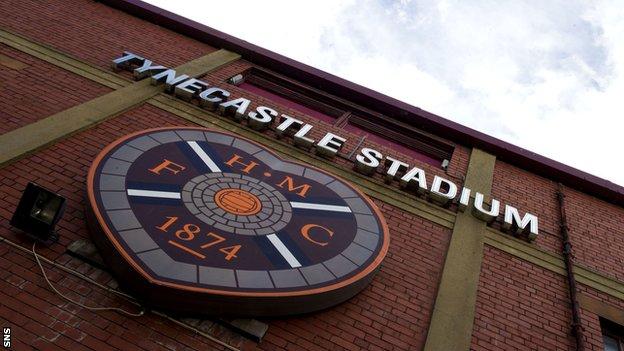 There has been a further delay to the naming of a liquidator for Hearts parent company, UBIG.
A decision is now expected to be taken by a Lithuanian court on Thursday.
The case involving the club's main stakeholder, which has a 50% shareholding in the Edinburgh club, was originally down to be heard last week.
However, it was delayed until Monday, then Tuesday and now Thursday because the judge appointed to consider the case is involved in another matter.
UBIG's case had already been delayed from last week as the Foundation of Hearts waits on the sidelines hoping to complete its purchase of the football club.
Administration-hit Hearts cannot be sold until the situation with UBIG is resolved.
Even once a liquidator is appointed, the name of that person will not be made public for a further 30 days.
However, Hearts administrator Bryan Jackson, from BDO, said last week that the delays would not prevent him starting the process of taking the Scottish Premiership club out of administration.
BDO was able to begin the process of putting together a company voluntary arrangement offer to creditors last Tuesday.
That came after administrators of Ukio Bankas, which controls about 30% of the club's shares, gave their approval for the process to begin.