Steve Edmondson felt he took Kendal 'as far as he could'
Last updated on .From the section National League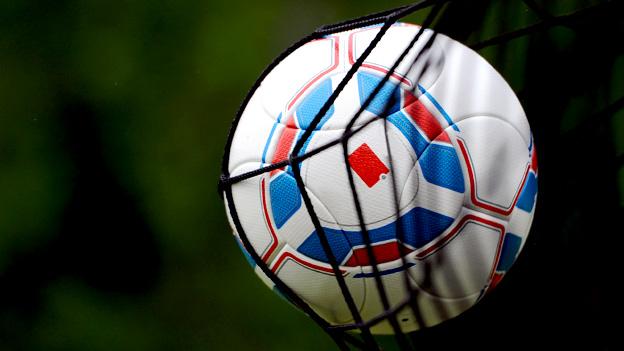 Kendal Town chairman Haydon Munslow says Steve Edmondson quit as manager as he felt he had taken the Evo-Stik Division One club as far as he could.
Boss Edmondson left the club after Saturday's 2-1 away defeat by Padiham.
The Mintcakes are sixth in the table with seven wins in 14 games.
"It came as a bit of a surprise to me when Steve said he'd felt he'd taken the club as far as he could and maybe it was time for a new stage in our development," said Munslow.
"It wasn't a brief discussion. It was friendly, amicable and so we made our decisions from there.
"This isn't a traditional employment and resignation situation as Steve Edmondson is a great friend of the club and he will continue be involved in the club."
Home form had been impressive for Kendal under Edmondson, with five wins from seven games, but it was on the road they struggled, with five defeats in seven.
"Certain things happen in football that make you think 'what am I doing this for?' when you're not getting anything back, and you think that's it then," Edmondson said after Saturday's loss.
"I'm not a quitter by any means but this one got me thinking twice and unfortunately I decided to step down.
"I can't disclose what it was about, I'm sure it will all come out in due course but I'm not prepared to say at the moment."