Tranmere Rovers confirm talks with potential new owners
Last updated on .From the section Football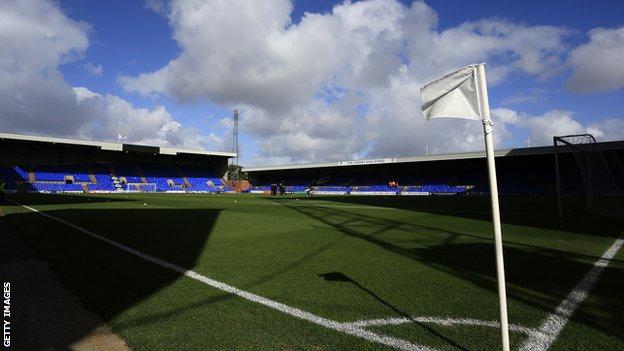 Tranmere Rovers have confirmed they are in talks with several interested parties regarding the sale of the club.
The Tranmere Rovers Trust - a supporters' group - is one of them, and is aiming to raise £500,000 by the end of the year to fund its bid.
"The club is in communication with a number of interested parties, all of whom have entered into non-disclosure agreements," read a Tranmere statement.
"Therefore, no further comment is appropriate at this time."
Chairman Peter Johnson, who has been involved with Tranmere since 1987, has appealed for fresh investment in the club for several years. He has said he would be prepared to sell his controlling stake to a suitable new owner.
In 2011, negotiations to sell the club to American investment company Club 9 Sports
The Tranmere Rovers Trust is the third largest shareholder in the club and has more than 2,500 members.
After presenting a new business plan for Tranmere at a meeting on Saturday, the trust's chairman Ben Harrison said: "It is common knowledge that Tranmere Rovers is for sale and by working together we can put the club in the hands of the people who will give it the care and attention it needs.
"But we must act now. For any supporters sitting on the fence, we would urge them to consider the potential implications of doing nothing.
"We are the only potential owner of the club that supporters will be able to scrutinise. We're sure that Peter Johnson will sell the club in good faith, but how many clubs have suffered incredible misfortune because a new owner takes a club in the wrong direction?"
Tranmere are currently 21st in League One.