Celtic Park to host 2013/2014 Scottish Cup final
Last updated on .From the section Football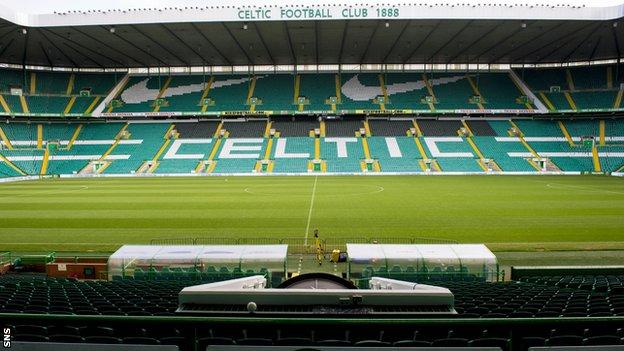 Celtic Park has been named by the Scottish Football Association as the venue for this year's Scottish Cup final on Saturday 17 May.
Ibrox Stadium will stage both of this season's semi-final matches.
Hampden Park is unavailable due to redevelopment work taking place to lay track for the 2014 Commonwealth Games in Glasgow.
Celtic's ground is the largest football stadium in Scotland with a 60,355 capacity.
The semi-final matches will be played on the weekend of 12 and 13 April at Ibrox, which has a capacity of 51,082.
Celtic are the current holders of the Scottish Cup following their at Hampden Park in May.
And the home of the current Scottish champions will remain as the Scottish Cup final venue irrespective of whether Neil Lennon's side reach the last stage of the tournament.
Should Lennon's men reach the final, it will be the first time since 1902 - when Hibernian beat Willie Maley's Celtic side 2-1 - that a club would contest a Scottish Cup final at their home ground.
The 1998 Scottish Cup final between Hearts and Rangers was held at Celtic Park due to refurbishment work to upgrade Hampden, with the Edinburgh side triumphing 2-1.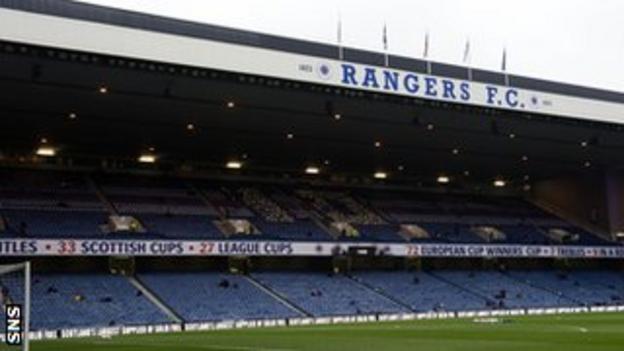 Celtic chief executive Peter Lawwell insisted the decision to host the final at his club's ground did not hand any advantage to the current holders.
"Not at all, it's a delight and a pleasure to have it here," Lawwell told BBC Scotland.
"When the SFA board looked around and looked for the most appropriate stadium, Celtic Park was the biggest. We believe it's the best in terms of the atmosphere.
"You know what the nights we have here in the Champions League are like, so we'd be looking forward to a fantastic final.
"Certainly, it would be our home stadium, but clearly the allocation of tickets would make it fairer than a home crowd.
"Hampden is out of commission and therefore they have a choice to make and it's going to move somewhere.
"I think the decision was based on the size and the fact that we've been putting on these massive events, Champions League games, over the last few years and they have every confidence we will deliver a top class final and a top class event."
SFA president Campbell Ogilvie praised the wealth of choice available to the governing body in selecting a host venue.
"We are fortunate in Scotland to have three world-class football stadia," said Ogilvie.
"With Hampden Park due to undergo redevelopment work ahead of the 2014 Commonwealth Games, it is natural that we would seek to utilise both Celtic Park and Ibrox Stadium as venues for Scottish football's premier cup competition.
"We are delighted to stage both semi-finals at Ibrox and the final at Celtic Park and on behalf of the Scottish FA, I would like to thank both Celtic and Rangers, as well as the SPFL, for their support in hosting these matches."
Rangers finance director, Brian Stockbridge, said: "We are delighted Ibrox Stadium has been chosen to host the Scottish Cup semi-finals in April.
"The Scottish FA's decision to play these ties at the home of Scotland's most successful club underlines the fact that Ibrox remains one of European football's elite arenas.
"Of course we hope to travel far in this competition ourselves but no matter who plays at Ibrox they can be certain of the warmest of welcomes."