Torquay United captain Lee Mansell bemoans Twitter abuse
Last updated on .From the section Torquay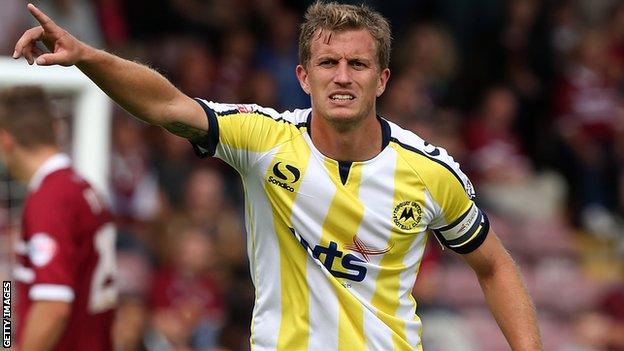 Torquay captain Lee Mansell says "mindless idiots" are damaging the team's prospects by abusing the club's players on Twitter.
Mansell says he receives "lots of abuse" on the website, ranging from criticism of his form to personal insults against family members.
"Supporters have their opinions and that's fine," he told BBC Radio Devon.
"But there's been times when people have overstepped the mark. It's hard to bite your tongue and it doesn't help."
The 31-year-old said it was becoming increasingly common for players to have to deal with personal insults - and worse - via social media.
Torquay are currently in 22nd place in the League Two table, one point above the relegation zone with their last win coming on 21 September
"I'm big enough to take it and every footballer probably gets their fair share," he said.
"But when they're talking about family members that doesn't really go down too well with me.
"I've had to reel myself in a couple of times and tended just to stay away from it but you can't help getting sent stuff and when you see what you feel is negative stuff then it does grate."
Mansell, who has made nearly 350 appearances for the Gulls, said he found it more difficult to shrug off the comments he received on Twitter than he did with abusive chants in the ground.
"With a chant, you can let it go - wherever you are playing you always end up getting abuse, that's part and parcel of football, but when it's there on a website it's there for all to see, including family members.
"It is hurtful in some ways but it's what happens nowadays.
"When I first signed up to it I was more than happy to interact with supporters but now I tend to use it to keep up with friends and family and guys I played with at Luton and Oxford.
"But at the end of the day, it's social media and it's not only footballers who cop abuse - it's everyone else as well and you just have to deal with it.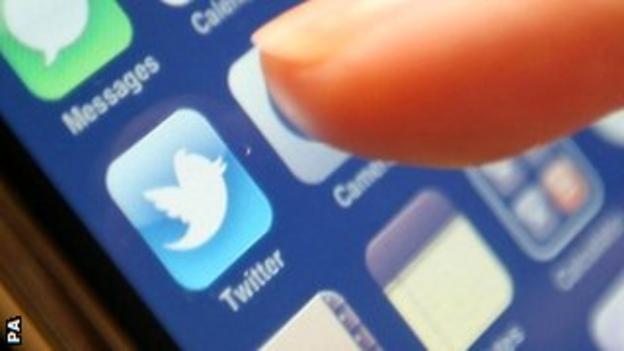 "Kevin Nicholson is another one who tends to cop a bit of flak. Maybe it's because we've been here the longest and people think it's easier to single us out. That's fine if it means the younger guys aren't getting it.
"They've hopefully got another 10 or 15 years in their career and I don't want them getting affected by some mindless idiots that feel the need to abuse people - it's the joys of social media."
A spokesperson for Twitter told BBC South West Sport the company has a "a very clear policy on abuse" and emphasised that if abusive content which violates its policy is reported then it will suspend the offending accounts.
Mansell said the club's current position meant it was vital for the club to pull together, on and off the field.
"It's huge - you can't do much without fans and support - as daft as it sounds, it does really give you a lift especially at times like this when you are struggling confidence-wise. It's important for everyone at the club to stick together - that means the players the staff and the supporters.
"To become a strong unit you all have to be as one - if we can go along those lines and get back again to what we had a couple of years ago then we'll be fine."