Experts' views on the nominees
Last updated on .From the section Football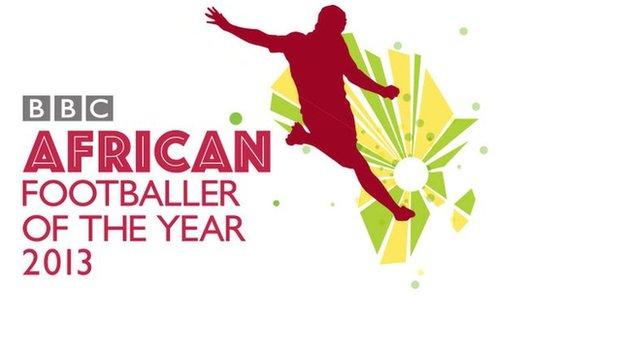 BBC Sport asked five journalists to give their expert opinions on the nominees for the BBC Africa Footballer of the Year award, picking one player each and explaining why they would get their vote. Here's what they had to say.
By BBC World Service's John Bennett
Debuts do not get better than Pierre-Emerick Aubameyang's first Bundesliga match for Borussia Dortmund.
The Gabon striker scored a hat-trick at Augsburg on the opening day of the season and proved straight away to the travelling fans that he was worth the £13m the club paid to bring him to Germany.
This was always going to be a crucial year for the 24-year-old.
In 2012 he impressed at the Africa Cup of Nations in his home country and later turned down a move to Tottenham Hotspur.
So in 2013, Aubameyang had to prove that he could raise his game to another level and live up to the hype. And he did just that.
His goal for St-Etienne in the 3-0 win over Bastia in January was the beginning of a scoring run that saw him find the back of the net in seven consecutive French Ligue 1 matches.
Aubameyang finished the season with 19 league goals and also set up the winner in the Coupe de La Ligue final, when St-Etienne won their first major domestic trophy for more than thirty years.
He was linked with a number of big clubs in the off-season and it says a lot about how highly he is rated that Borussia Dortmund, a team that had just beaten Real Madrid to reach the Champions League final, fought the hardest for his signature.
Aubameyang may not be starting every game for the German side at the moment but Jurgen Klopp, the mastermind behind Dortmund's success, says he's already "made a magnificent impact and a great impression" in one of the most talented squads in Europe.
That impact included stunning his new club during sprint training by clocking a faster time over 30 metres than Olympic 100 metres champion Usain Bolt.
Despite Aubameyang's best efforts, the Gabon national team have failed to impress in 2013 but in club football it has been a remarkable 12 months for the striker.
And that's why he has my vote for BBC African footballer of the year 2013.
By BBC Sport's Nick Cavell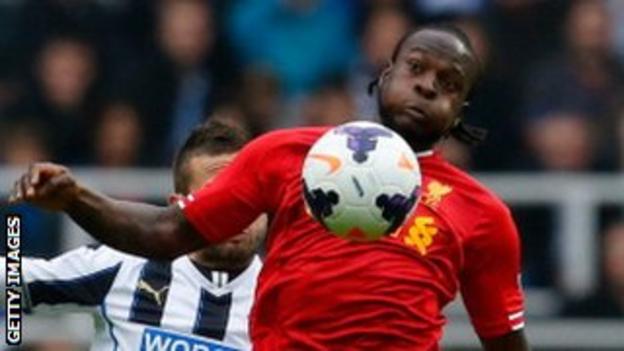 Victor Moses is not one of those players who needs to be starting every game for club or country in order to impress when he does play.
He relishes every opportunity that is given to him and that is reflected in his work rate every time he takes to the pitch.
As well as his fitness and eagerness, Moses is a versatile forward who has a habit of scoring some crucial goals at key moments.
More often than not he is used as a wide player but he is equally comfortable being deployed as a second striker when called upon.
Both Chelsea and Nigeria have Moses to thank for helping them win silverware in 2013.
For Chelsea he scored in both legs of the quarter-final and semi-final on their way to winning the Europa League.
At the Africa Cup of Nations he was one of the key players in Nigeria's run to the title and kept his calm to score two late penalties that took the Super Eagles into the quarter-finals.
It is a measure of Moses' actual impact Moses when he plays that he is on the shortlist despite having missed Nigeria's Confederations Cup campaign in Brazil in June.
Indeed his whole year has been interrupted by injuries that have often forced him out of international and club commitments.
Moses is establishing himself as a key part of a Liverpool squad that is showing signs of a resurgence at the start of the 2013/2014 season, scoring on his debut for the Reds at Swansea.
With Luis Suarez and Daniel Sturridge the obvious strikers at the club, Moses' main role this season will be out wide.
By Oluwashina Okeleji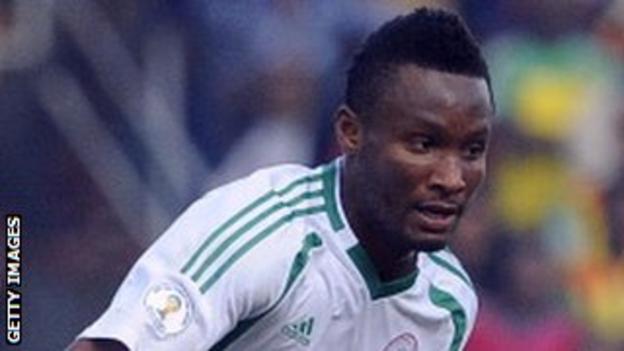 After winning silverware in 2013, this was the year John Mikel Obi truly established himself as one of the most valuable players in Africa.
No other footballer on the continent has had as remarkable year as this Nigerian, who began the season on a high and raised the bar even further.
Mikel's rise to football prominence has been swift but not without its challenges. Years of operating as a holding player at Chelsea seem to have dulled his attacking instincts with the Super Eagles.
His performances for Nigeria at the 2013 African Cup of Nations went a long way to reminding fans of his glaring contribution in midfield.
At the tournament in South Africa, he was one of the senior members of the team at only 25 years of age and was commanding in a more advanced midfield role than his usual club position.
Nigeria won the Cup of Nations with Mikel ever-present, where the Super Eagles beat Burkina Faso 1-0 in the final.
He also proved his worth for Chelsea with significant performances for the 2013 Europa League champions.
While the Fifa Confederations Cup was largely forgettable for African champions Nigeria, Mikel played every minute of his team's three matches.
Nigeria were eliminated at the first hurdle in the 2013 Confederations Cup, but Mikel scored with a well-taken strike during the 2-1 defeat to Uruguay.
As well as finding the back of the net in that game, he was also outstanding against Spain in the same competition - despite Nigeria's 3-0 loss.
At club level, he scored his first Premier League goal for Chelsea in a 2-0 win over Fulham at Stamford Bridge in September 2013.
Wining this award would represent one more day in the sunshine, one more moment in the spotlight for this under-rated midfielder.
By BBC Sport's Piers Edwards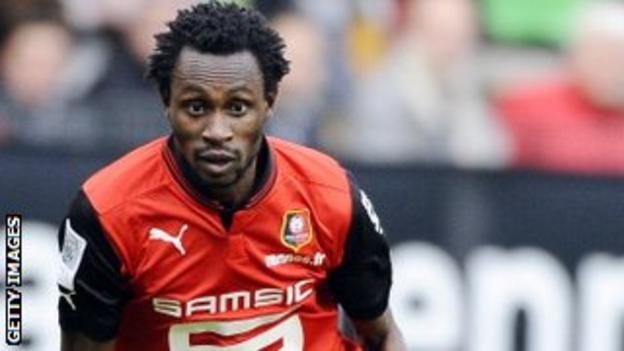 No Burkina Faso player has ever come close to winning the BBC African Footballer of the Year award - but Jonathan Pitroipa would be a worthy recipient.
One of the continent's most illuminating talents, the winger is a joy to behold, lighting up games with his dazzling dribbles, sumptuous skills and penetrating pace.
Having shone at previous Africa Cup of Nations, his flame burned so bright at this year's finals that he became the first Burkinabe to be named Player of the Tournament.
It's important to put this into context because the Burkinabe travelled to South Africa without a win from any of their previous 21 Nations Cup matches on foreign soil.
That changed in the historic 4-0 victory over Ethiopia, with the Rennes winger involved in three of the goals in the group stage victory.
He then proved the match-winner in the quarter-final win over Togo - as Burkina reached the semi-finals for the first time since hosting the tournament in 1998, as Pitroipa, then aged 11, watched on.
A first final duly beckoned but even though Burkina laboured in Johannesburg, Pitroipa says it was a turning point in the players' self-belief - and he duly took that confidence into World Cup qualifying.
Bottom of their group in March, four straight wins (enabled by two Pitroipa goals) propelled Burkina - who have never come close to qualifying for a World Cup - to the play-offs, where the Stallions lead Algeria 3-2 on aggregate ahead of the 19 November second leg in Algiers.
Pitroipa broke the deadlock in that game and his best international goalscoring year to date has been married to his highest tally of goals in a European top flight league - two very good reasons why this old-fashioned winger should be recognised as Africa's best this year.
By BBC Sport's Ian Hughes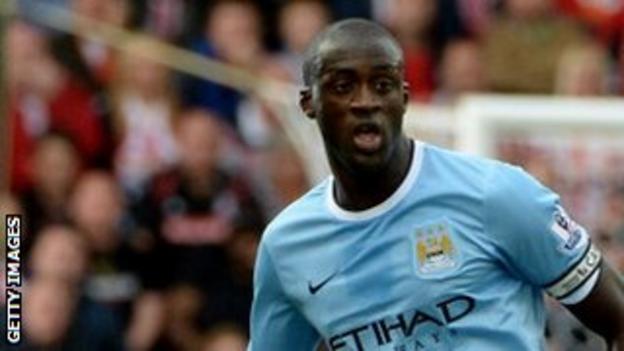 It may not have been the most fruitful 12 months in terms of silverware for Yaya Toure, but 2013 was still full of displays of pace, power, technique, creativity, goals and leadership from the Ivory Coast international.
Those qualities mark him out as the complete midfielder and probably the best exponent of the art of box-to-box running. It is difficult to think of a more dominant presence in the world game.
He is the lone African on the 23-man shortlist for Fifa's World Player of the Year award and few would argue against him being the most influential player from the continent at this period in time.
While he and his Manchester City team-mates may still be smarting from losing their Premier League crown to bitter rivals Manchester United last season, Toure has begun this term in superb form for his club, showing clear intent to win back the title.
He was man of the match as City thrashed United 4-1 in September and he has already struck seven club goals this season - including four sublime free-kicks, confirming his ability as a dead-ball specialist.
Off the field, Toure has led the fight against racism after suffering abuse during a Champions League match against Russia's CSKA Moscow in October - demonstrating a strength of character to match his footballing ability.
The unsavoury episode might have affected the form of lesser players, but Toure has been outstanding ever since.
His continued brilliance on the pitch - and dignity off it - make Toure my choice for his year's BBC award.