Premier League: Garth Crooks's team of the week

By Garth Crooks
Football Analyst
Last updated on .From the section Football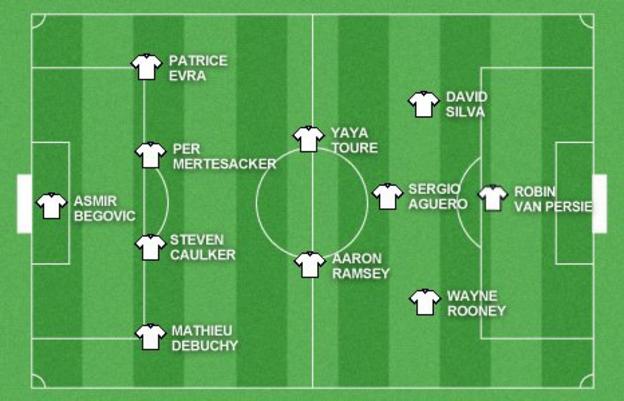 Cardiff's historic win over Swansea on Sunday gave Bluebirds boss Malky Mackay some light relief after a difficult few weeks but it was on Saturday when most of the action took place.
Arsenal underlined their Premier League challenge by going five points clear at the top with an impressive home win over Liverpool, Manchester United continued their rehabilitation with a clinical win at Fulham, while Manchester City thrashed Norwich and Newcastle shocked Chelsea.
Take a look at my team of the week and see if you agree with my selections.
GOALKEEPER - ASMIR BEGOVIC (Stoke)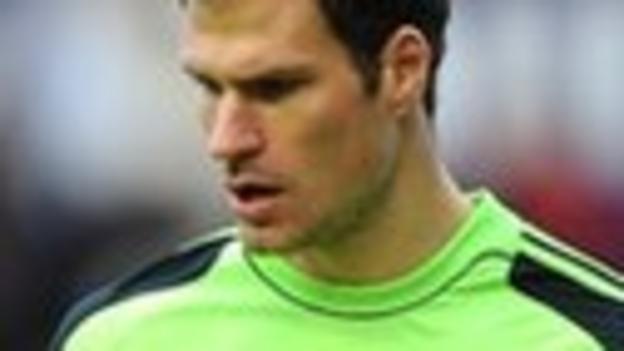 There are now five goalkeepers who have ever scored in the Premier League after Begovic's 98-yard effort in the 1-1 draw with Southampton. The feat has also been achieved many times before the advent of the Premier League, lest we forget. Former Tottenham keeper Pat Jennings scored in the 1967 Charity Shield against Manchester United, for example, and he had no help from the wind. Nevertheless, Begovic now joins an exclusive list and has marked his career with something that some outfield players have never accomplished so it is quite an achievement.
Did you know? The other goalkeepers to score a goal in the Premier League are Tim Howard, Brad Friedel, Peter Schmeichel and Paul Robinson.
DEFENDER - PATRICE EVRA (Man Utd)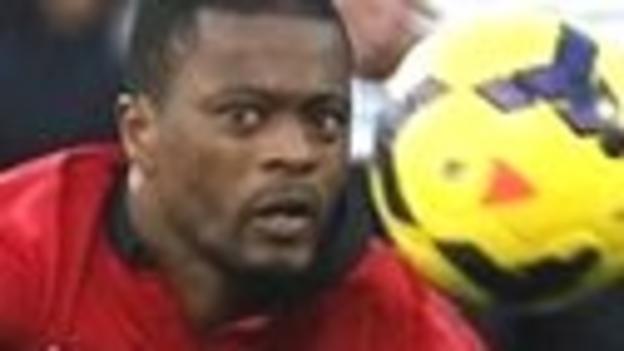 Sometimes the suggestion that another quality player is about to join the ranks can be enough to focus the mind. The news that former Everton boss David Moyes wanted Leighton Baines to follow him to Old Trafford must have come as a hell of a shock to Patrice Evra, because he's been playing out of his skin ever since, and he did so with an injury in the win over Fulham.
Did you know? Has assisted with seven Premier League goals since the start of last season, more than any other Premier League defender in that period.
DEFENDER - PER MERTESACKER (Arsenal)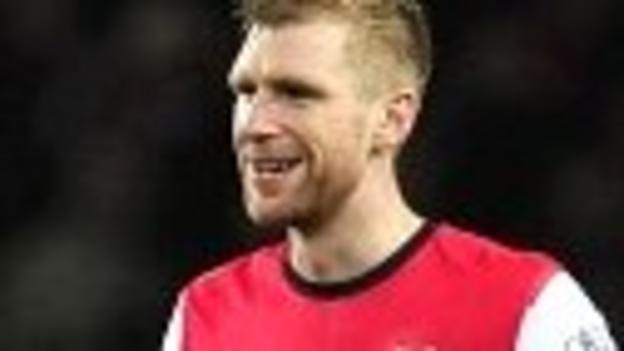 For the second consecutive week the big German makes my team of the week after a masterful display against Liverpool strikers Luis Suarez and Daniel Sturridge in the 2-0 victory at Emirates Stadium. The only time Liverpool unlocked Arsenal was when Suarez had a golden opportunity to play a square pass to Sturridge and he thought of himself and not the team. That's not a partnership, that's self-preservation. Mertesacker looked shocked at Suarez's decision but he also knew that was the end of any comeback by Liverpool.
Did you know? Has only conceded three fouls in nine Premier League appearances this season.
DEFENDER - STEVEN CAULKER (Cardiff)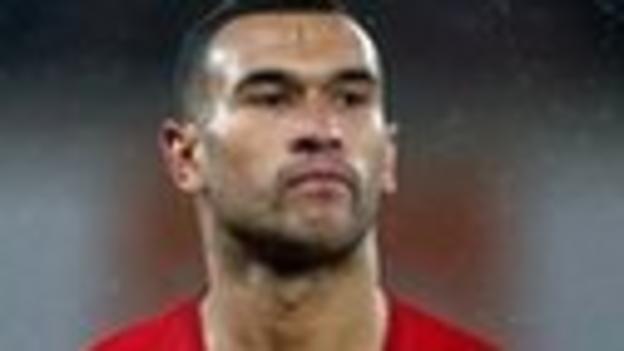 Well, you couldn't have made it up. The lad who used to play for Swansea is the player who scored against them to earn Cardiff a 1-0 triumph in this first top-flight meeting between the old south Wales enemies. Steven Caulker has just become immortalised in the history of Cardiff City football club. I don't think I've heard the Welsh song "Men of Harlech" sung better.
Did you know? His two goals in 10 Premier League games for Cardiff equal the number he scored in 44 matches for his previous clubs, Tottenham and Swansea.
DEFENDER - MATHIEU DEBUCHY (Newcastle)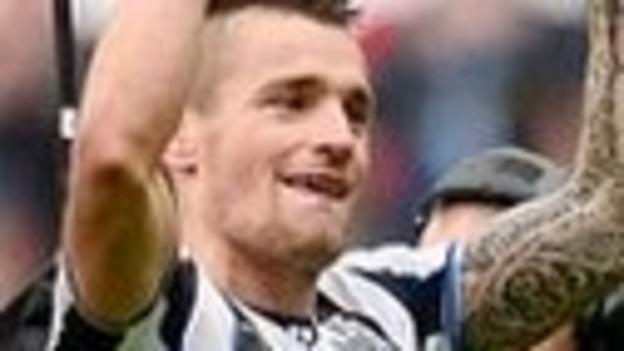 So Chelsea boss Jose Mourinho thinks he picked the wrong XI against Newcastle does he? I think he's doing the Magpies a massive disservice. Mathieu Debuchy and his team-mates were superb in the 2-0 victory. The French international had to face the likes of Eden Hazard, Juan Mata and Oscar but matched them in all areas. He was most impressive.
Did you know? Has played all but four minutes of Newcastle's Premier League season, more than any other outfielder at the club.
MIDFIELDER - YAYA TOURE (Man City)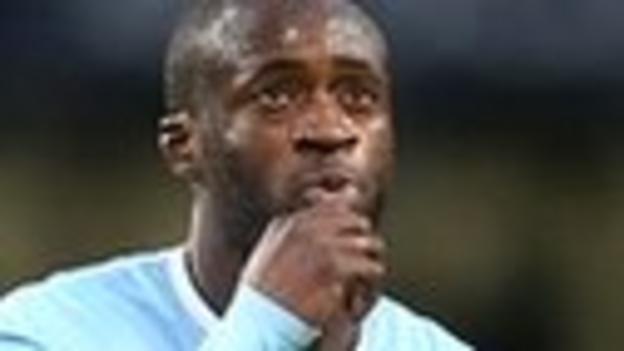 Another imperious display by the Ivorian. He was instrumental in putting Norwich to the sword in the 7-0 mauling on Saturday. Norwich should not take this beating personally though. Remember, this is the same City side that dismantled Manchester United 4-1 without much effort and there are one or two other teams in the Premier League that may find themselves on the end of a damn good hiding this season too.
Did you know? Toure now has three goals from direct free-kicks this season, more than 18 of the 20 Premier League teams have managed so far.
MIDFIELDER - AARON RAMSEY (Arsenal)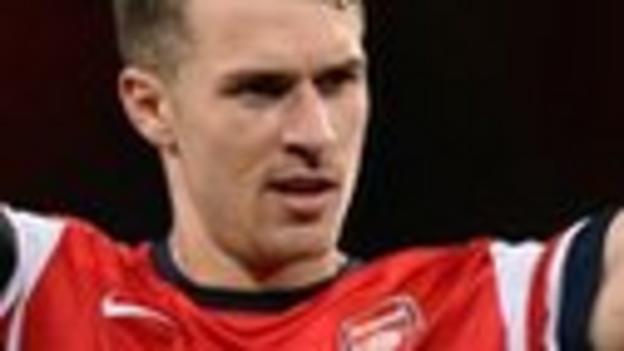 I can't believe what I'm seeing at Arsenal at the moment. Gunners midfielder Aaron Ramsey can't continue playing like this - it's obscene! If the Welshman carries on in this vein of form, we must take Arsenal's title challenge very seriously regardless of what my Match of the Day colleagues Alan Shearer and Danny Murphy are saying.
Did you know? Has six goals and four assists in 10 Premier League appearances this season.
FORWARD - DAVID SILVA (Man City)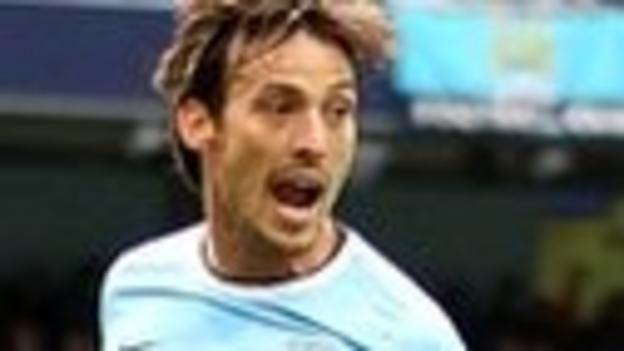 It looks like David Silva is back to his creative best. Norwich simply couldn't get near the Spanish international. The question now is, can Silva and Toure remain fit for the remainder of the season in order for City to play in the style in which boss Manuel Pellegrini demands and still win games? Their title hopes depend on both.
Did you know? Has created 235 goalscoring chances in the Premier League since arriving in 2011, more than any other player in that period.
FORWARD - SERGIO AGUERO (Man City)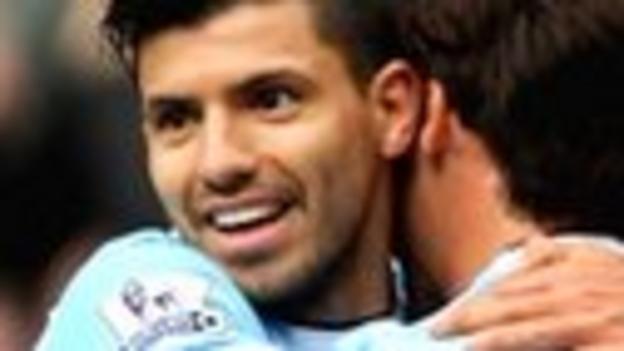 What a difference a week makes. Last week Chelsea manager Jose Mourinho was jumping into the crowd celebrating the dismantling of Sergio Aguero and his team-mates at Stamford Bridge. Not so this week. Chelsea lost at Newcastle and City crushed Norwich at home and Manuel Pellegrini's side are starting to look like the most serious of all the title contenders in my opinion. Aguero is the difference up front. He's better than former City striker Carlos Tevez and half the trouble.
Did you know? Has seven goals and three assists in his last five Premier League outings.
FORWARD - WAYNE ROONEY (Man Utd)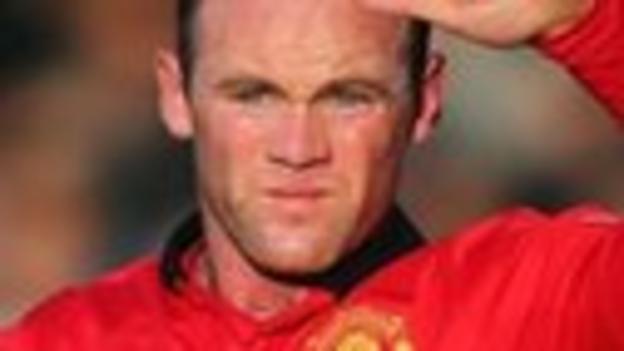 I sat and watched Manchester United 3-1 victory at Craven Cottage and witnessed Wayne Rooney destroy Fulham in 13 minutes with endeavour, commitment and a touch of class. I keep saying he's still the best team player in the Premier League by some distance. He made the first, scored the second and was so involved in the play he even deflected the ball past his own keeper for Fulham's consolation goal.
Did you know? Has scored in five of his last seven Premier League appearances.
FORWARD - ROBIN VAN PERSIE (Man Utd)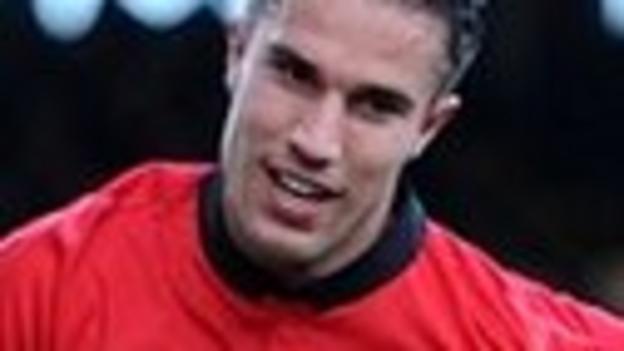 I said when United bought Robin van Persie that his greatest strength would be developing a solid relationship with Wayne Rooney. In United's demolition of Fulham at the Cottage I saw for the first time what I would call a mutual respect between the two men. I expected them to be professional on the field but I sensed egos were running wild. I detect that someone at the club has now sorted that out. Whoever it is just might have put United back on course for another Premier League title.
Did you know? By scoring at Fulham for his 128th goal, Van Persie overtook Jimmy Floyd Hasselbaink to become the outright top scoring Dutchman in the Premier League.