Cardiff City: Logic is lacking, says ex-chairman Peter Ridsdale
Last updated on .From the section Football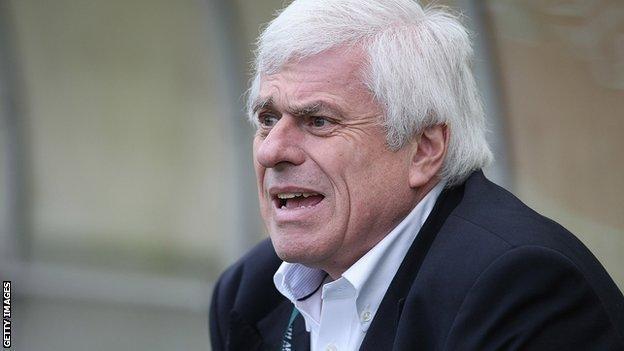 Former chairman Peter Ridsdale says recent events at Cardiff City portray a lack of logic in the club's running.
Ridsdale described Moody as boss Malky Mackay's "right-hand" man and hopes the manager's position will be unaffected.
"There doesn't appear to be a lot of logic," said Ridsdale.
"You've got the best young manager there, he's got his own staff... football managers need and want their own staff.
"And then suddenly he's got his right-hand man taken away from him and somebody who doesn't appear to have any qualifications put in place.
"So I think the football world have been raising their eyebrows at a time when, frankly, Cardiff City could do without that sort of publicity."
Apsalyamov was on work experience at the club in the summer and is a friend of Malaysian businessman Tan's son.
Ridsdale, who left Cardiff in 2010 after a five-year spell at the club, hopes Tan gives his full backing to Mackay, who has been linked with possible moves to Fulham and Norwich.
The former Watford manager, 41, guided the Bluebirds to a 1-0 win over arch-rivals Swansea in the Premier League on Sunday.
"The hardest thing in football is to get the right manager," Ridsdale, 61, told Radio Wales Sport.
"Cardiff City have got the right manager and therefore I would appeal to everybody concerned… from Vincent [Tan] downwards to back the manger while he's there.
"Because frankly you'll only realise how good he is if he goes."