Sven-Goran Eriksson: Ex-England boss doubts World Cup chances
Last updated on .From the section Football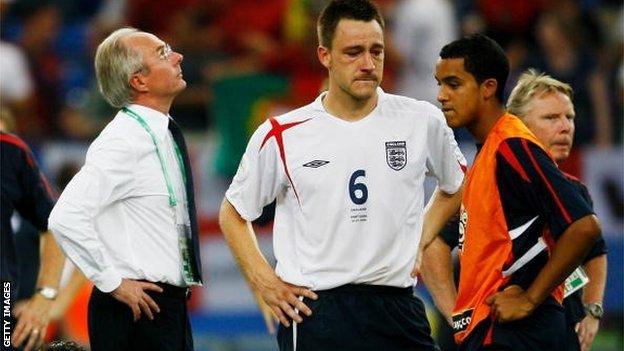 Former boss Sven-Goran Eriksson has written off England's chances of winning the 2014 World Cup.
The 65-year-old Swede, now a coach in China, led England to the quarter-finals in both 2002 and 2006.
He told BBC Radio 5 live: "I don't believe they can win the World Cup in Brazil. Maybe in Russia in 2018.
"I think it's easier to win it there than in Brazil," added the Swede, who says England could benefit from "a lot of young players coming in".
England secured their place at the World Cup by winning their qualifying group. However, they are not among the top eight seeds for next summer's tournament.
The draw for next year's World Cup takes place on 6 December.
If England are to repeat their solitary World Cup win of 1966 and triumph in Brazil, they will have to make history, as no European side have won the competition when it has been held in South America.
Football Association chairman Greg Dyke has also played down England's hopes next year and instead targeted victory at the 2022 World Cup.
Eriksson believes another run to the last eight in Brazil, matching his own best with England, would be a success for current manager Roy Hodgson.
"Expectation does not seem to be what it was in the past and I think that's very good for the team," said Eriksson, who is now in charge of Guangzhou R&F. "The quarter-finals would be very good."
Eriksson also believes a winter break in English football would improve England's chances of success on the international stage.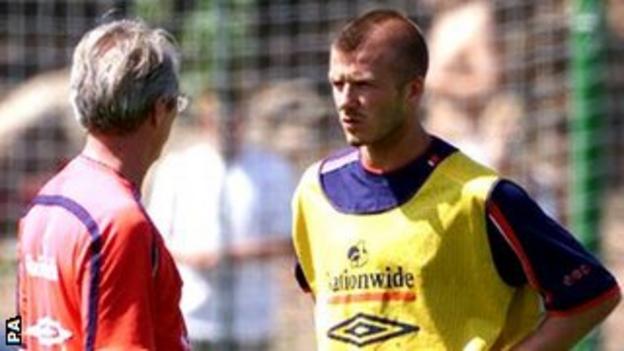 "I think everyone agrees if you take a break it will be very good for England," he said. "It's not that difficult. Take one week in January and give the players a week off.
"Is that the main thing holding England back? For sure, it's one thing, maybe the easiest thing. I know players would love it and they would feel better for the rest of the season."
Meanwhile, Eriksson has defended David Beckham's professionalism following recent criticism from former Manchester United manager Sir Alex Ferguson over the player's celebrity lifestyle.
Writing in his latest autobiography, Ferguson remarked that Beckham was the "only player I managed who chose to be famous".
Eriksson added: "David Beckham, for me, every time he came to England camps he was an extremely professional football player."
He also praised the midfielder for his ability to handle the celebrity "chaos" that often followed him around.
"He was very professional then and he has been all his life," added Eriksson. "He was very good all the time he was captain."