Doncaster Rovers captain Rob Jones out for up to two months
Last updated on .From the section Doncaster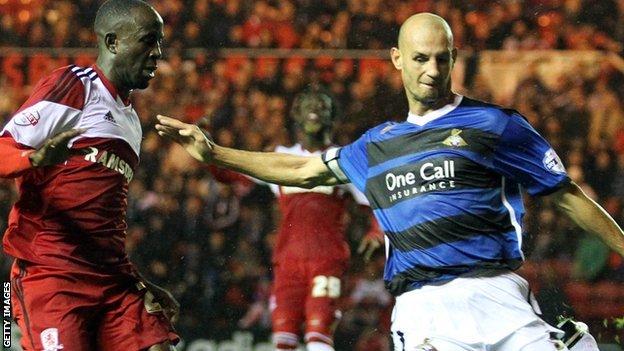 Doncaster Rovers skipper Rob Jones could be out of action for up to two months because of a neck injury.
The 34-year-old centre-back, who joined Rovers in 2012, has been diagnosed with two bulging discs at the base of his neck, which have trapped a nerve.
Jones had been an ever-present this season before missing Saturday's 3-1 home defeat by Brighton.
He told the club website: "It will be a few long weeks ahead as I am not used to resting."