Steve Murrall: Swindon Town general manager resigns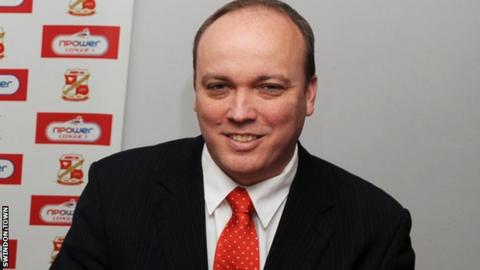 Swindon Town general manager Steve Murrall has left his role and resigned from the board of directors.
Murrall was part of chairman Jed McCrory's Seebeck 87 Ltd consortium which assumed control of the League One club in February.
However, he is the third member of the group to leave the County Ground since the takeover.
Murrall told BBC Wiltshire he is stepping down to concentrate on other business ventures.
"I've contributed to where the club are now, but it's time for me to move back onto my own business interests.
"I really haven't had time to do that, with 14-hour days, six or seven days a week.
"It's been a fantastic ride and I wish Jed, Lee [Power] and the rest of the team the best. I hope that what's been going on can continue."