Rangers: Jim McColl group bemused by new chairman
Last updated on .From the section Rangers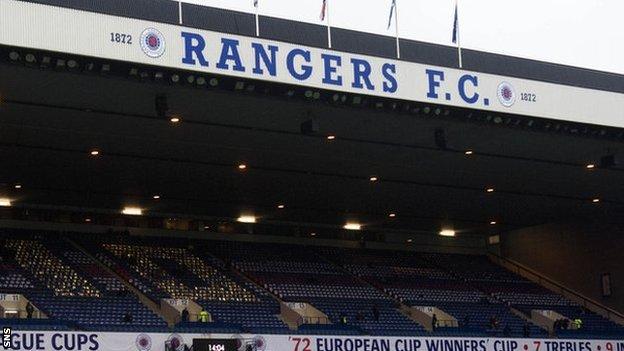 A group of disgruntled Rangers shareholders say they are troubled by this week's appointment of David Somers as the Ibrox club's acting chairman.
The group led by Scottish businessman Jim McColl says it does not know Somers or his role or plans at the club.
And it has asked Rangers' stock exchange advisor to set up a meeting with the businessman.
"Is he purely independent and there to ensure the AGM is conducted properly?" it asked of the delayed annual meeting.
"Or is he endorsing the current dysfunctional regime and trying to rebuild it?"
Rangers have been without a chairman since former team manager Walter Smith left the role in August.
The appointment of chartered accountant and investment manager Somers as non-executive director and chairman came as it was announced that the PLC's annual meeting would be held on Thursday, 19 December.
It had been postponed last month by a Court of Session ruling after former director Paul Murray led a legal bid to force a vote on the potential election of himself, former chairman Malcolm Murray and other McColl allies, Alex Wilson and Scott Murdoch, to the board of the PLC.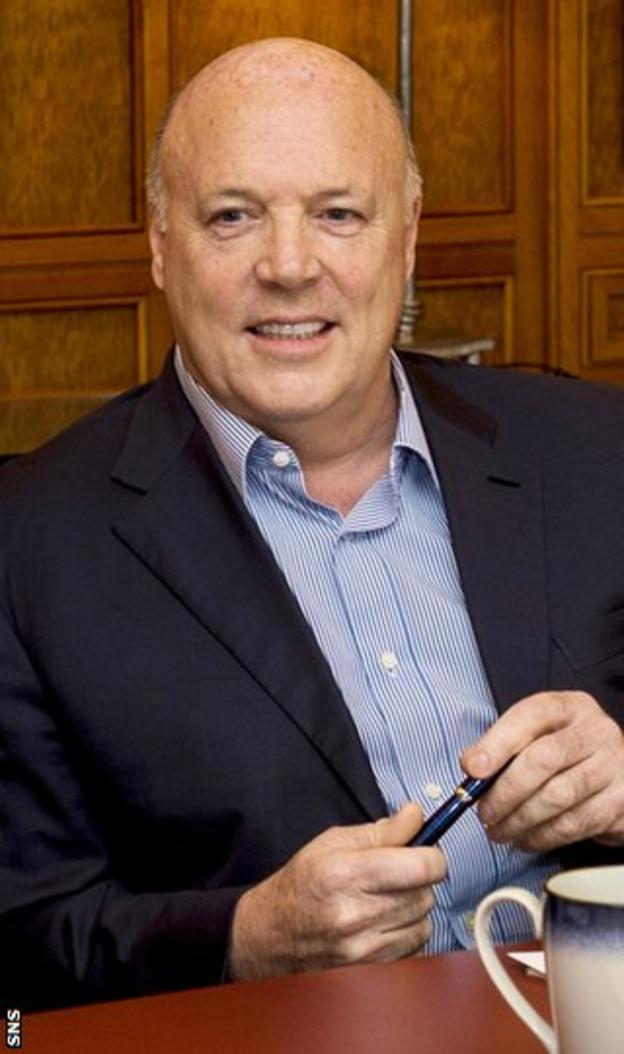 Somers has already begun the process of interviewing potential replacements for former chief executive Craig Mather, who resigned last month and more board members could be added before the AGM.
Now McColl's group has reiterated its desire to discover if former chief executive Charles Green is still involved with shareholders Blue Pitch Holdings and Margarita holdings, in addition to requesting answers about the club's "poor financial performance".
The company reported a £14m operating loss for the 13 months to June.
"We note the appointment of David Somers as acting chairman of Rangers International Football Club with bemusement," said a statement from McColl's group.
"His gushing praise of the history of the club has been done by many characters in this revolving-door regime.
"The fans are well aware of their history and instead need to hear answers to the questions they ask vocally at every game about investors' identity, Green's involvement and poor financial performance.
"Last year's prospectus promised a high level of corporate governance. The result has been a disgrace.
"Mr Somers says he stands for corporate governance. As none of us know Mr Somers, we have asked Daniel Stewart for an introductory meeting.
"Our group is ready and fully equipped to rebuild the club financially and morally and, although we are being pressed by shareholders to call for a general meeting, we will wait in the interests of the dwindling cash balance.
"We and they, however, will not stand for further appointments pre-AGM."
Malcolm and Paul Murray will meet with representatives of Rangers fans' groups before Saturday's home game against Airdrieonians.