SFA and clubs dispute £1m league reorganisation costs
By Clive Lindsay
BBC Scotland Sport
Last updated on .From the section Football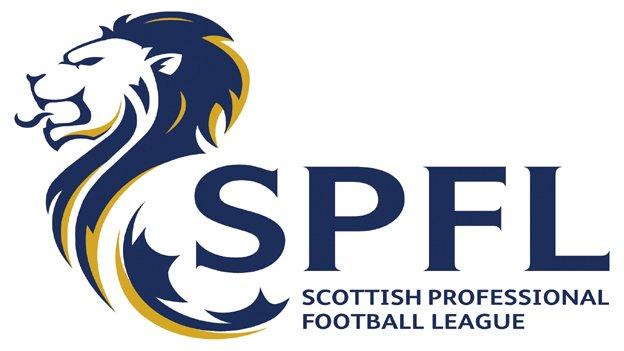 The Scottish FA will hope to resolve a potentially damaging dispute with clubs over the cost of league reorganisation when its board meets in December.
Some former Scottish Football League clubs say that the SFA promised to meet the full £1m bill for the June merger with the Scottish Premier League.
But SFA chief executive Stewart Regan is thought to be adamant he has email proof that this was not the case.
League bosses have submitted a paper to the SFA outlining the costs.
The Scottish Professional Football League, which was created by the merger, is insisting there is no dispute over funds as it is up to the SFA board to decide how much of the cost it is willing to meet.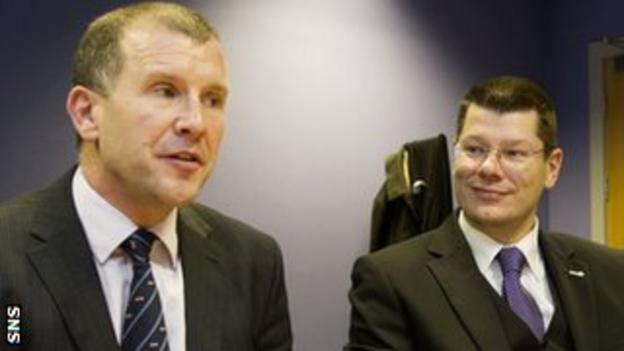 However, the SFA is unhappy that a six-figure pay-off for departing SFL chief executive David Longmuir is included within the cost of reconstruction as well as the accountancy costs of the SFL's due diligence examination of the new league's viability.
The SFA insists it promised only to partially fund the legal costs and to make a wider contribution to the cost of the new play-off system, pyramid set-up and parachute payments for SPL clubs suffering relegation.
It is believed that the SFA is putting the disagreement down to the SPFL not giving a proper briefing to its members over the details of the agreement.
On their part, SFL clubs believe SFA officials promised to fund the cost up to £1m at a meeting prior to their vote in favour of the summer changes.
The SPL and the SFL's First, Second and Third Divisions were this summer rebranded the Scottish Premiership, Championship, League One and League Two following the merger of the two league bodies.
New play-offs were created between the top flight and second tier.
Meanwhile, the SFA created the Scottish Lowland League, which in future will act as a part of a pyramid structure with the existing Highland League to allow new clubs access to the senior divisions.
The SPFL this month announced a contract for Scottish football matches to be broadcast in China, initially for season 2014/15.
However, the league itself is still without a sponsor.